It never occurred to me that the Edinburgh Fringe was something for me. I associated it with the parents of Cassandra and Reuben, popping up from the Home Counties to applaud the last university-club hurrah before ushering them into a sensible-but-artsy job at Sotheby's.
We ended up there by accident. We went to see family with our three small children and were astonished to find the train hellishly packed due to the opening weekend. The good news is that if you're a posh bloke looking for an excuse to parade about in frocks, pretend to be a Star Wars character or sing like a dog, this is the moment to find you're not alone. And before we go on, let's just acknowledge that a cappella is really, really hard and best avoided unless you are actually pitch perfect.
A joyful revelation
Yet, despite the Islington-goes-alternative pop undercurrent, the last four days have been a joyful revelation. I'm a born-again, full-on evangelist convert to Edinburgh.
For a start, I don't know a better way to entertain kids for "free" – of which more later – than going on safari on the Royal Mile. You scan the horizon for movement and then approach. Hula-hoop artists (Maple Staplegun, we love you and your big frilly blue pants), escape artists, giant bubble-makers, bands who play drums on flotsam and jetsam and cool Scandi acrobats plus all the characters from famous children's stories roaming about around selling their shows.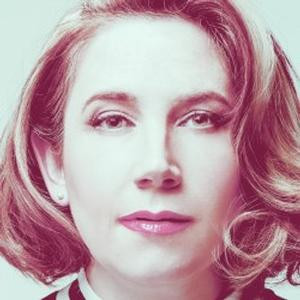 'Wild, unhinged and uplifiting' Viv Groskop
handout
The first children's show we saw was Peter Pan from Tread the Boards. A enchanting play that captivated the young audience with constant action – sword fights, naughty Tinker Bell (played by a light), puppet pirates, comedy push-along croc and a suitably ridiculous Hook. We also took the kids to Hairy McLary Cats Tales, which had its moments of animal magic but, frankly, could have done with more pirate action.
On the grown-up scene our choices were eclectic. We went to Bafflesmash, in a grungy student bar four levels below ground and felt like rebellious undergrads. It is a three-man show of surreal skits, a number of which invoke three-point plugs and Narnia: at least half the cultural references passed us by, but we roared at Aslan the next day in the street to mutual delight.
G-strings and tongs
We popped in to Gary Meikle, best Scottish newcomer and former debt collector, who had a baby at 17 and now removes his 20-year-old daughter's G-strings from the washing machine with kitchen tongs.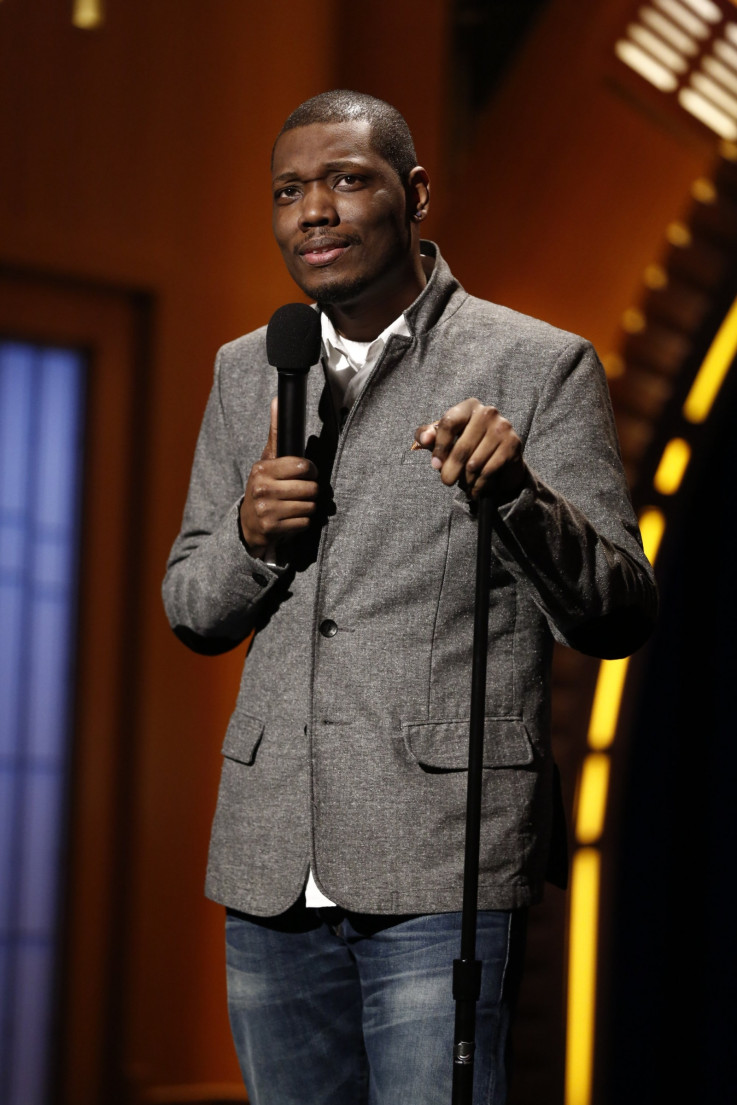 Christine's 'absolute favourite' Michael Che
Getty
For something more intense, there was I'm Not Here Right Now by Thomas Eccleshare. A powerful thriller about a young Cambridge scientist with father issues and a yeti, that leaves you wondering what to believe.
Alone I popped into Viv Groskop's Say Sorry To The Lady, which made me shriek in recognition of the multitude of apologies we issue as the mothers of small children. It's wild and unhinged and uplifting.
My absolute favourite was Michael Che: Six Stars, which I stumbled into in a spare half an hour. His account of being thrown out of a bar "for being drunk.... in Scotland", his take on the British use of the word "brilliant" which he'd assumed was a great compliment until someone used it to thank him for directions and which American presidents he'd like to get drunk with is worth the price of the ticket to Edinburgh alone.
On which subject, start saving for next year now. Every free performance includes a heart-tugging 10-minute riff on how £10 or £20 is an appropriate tip given their need to support themselves in this tough line of work. It makes you realise why Cassandra and Reuben keep it to a hobby.
Christine Armstrong is a contributing editor of Management Today, author of Power Mums (interviews with high-profile mothers) and founder of www.villas4kids.com. She can be found on Twitter at @hannisarmstrong.