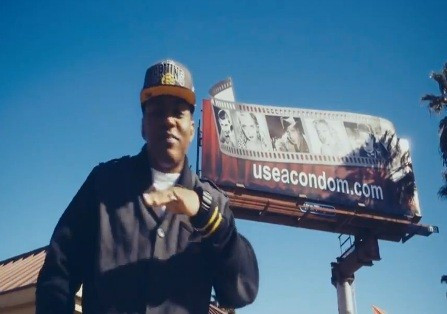 Following the phenomenal success of Psy's Gangnam Style, US rapper Cassidy has a released a video of his parody track, Condom Style.
The Philadelphia-based hip-hop artist has uploaded the song, which promotes the importance of safe sex, online.
In the four-minute video, Cassidy, born Barry Adrian Reese, raps about the dangers of unprotected sex while handing out condoms on the streets.
The 30-year-old star also spreads the word using billboards and his lorry, embellished with the safe sex message.
He has reportedly earned $7m after signing an endorsement deal with condom maker Trojan.
"I would like to make a public service announcement," he says at the start of the music video. "There are a lot of diseases going around that are deadly and there is not coming back from that. So I need you all to know that if you are going to have sex you have got to wear a condom."
Among the lines in the rap are: "Having sex unprotectedly is like putting your life in jeopardy" and "Stroke 'em condom style/ Condom style"
Within hours of it the upload, the video had been viewed thousands of times and was being shared across all social media platforms.
One fan said: "I appreciate the effort."
Another wrote: "God blessed him with the gift to reach people with his music, and he's delivering a positive message. I'm a fan of the new Cassidy."
In December, Gangnam Style made history after becoming the most viewed YouTube video of all time. It reached the one billion view mark just four months after it was first uploaded.
STD Doctors Alarmed by Rise of Drug-Resistant Gonorrhoea
Watch Condom Style Here: