While Rogue One: A Star Wars Story might name-drop the beloved space opera franchise in its title and centre around many of the same events, Lucasfilm and director Gareth Edwards have always made it clear to fans that it's somewhat separate from the rest of the outings. Just a few weeks ago, studio president Kathleen Kennedy hinted that the film would abandon the "Episodes" tradition of having an opening crawl, much to cinemagoers' disappointment.
Now, during an interview with My TFI (via Star Wars News Net), Edwards has confirmed the news and explained why it made sense for them to do something alternative. He also offered up a little insight as to what fans can expect to see in the film's opening scenes instead...
"There is no opening crawl. But there is a prologue at the beginning of the film that takes place 15 years before the action of the film and that is how the action is exposed. Our film comes from the text of Episode IV if we give the text, it would be endless. We really had to differentiate Rogue One from the rest of the saga.
"The more I thought about it the more it was normal not to have this text," he continued. "The temptation as a director is to take the most characters from other Star Wars to put them in his film. The film would last 10 hours. We have to make choices. We must cut, it is a universe too rich."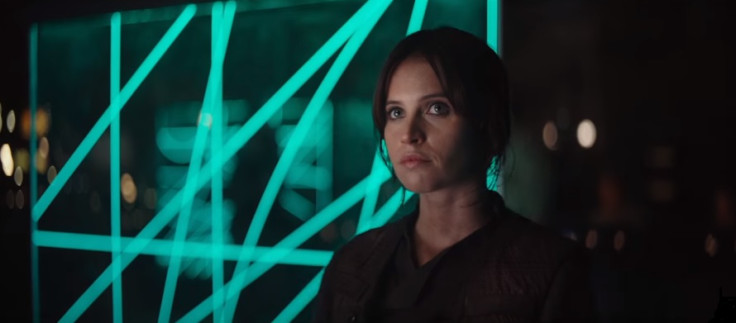 Based on footage seen in the trailers so far and the timeline stated by Edwards, it seems likely that the prologue will focus heavily on protagonist Jyn Erso's (Felicity Jones) childhood. Specifically when her father Galen (Mads Mikkelsen) gets taken away from their home by villain Director Orson Krennic (Ben Mendelsohn) to work on the Death Star. Not only have Star Wars never really included cohesive flashbacks in their movies before, they tend not to offer up this much backstory for a lead right off the bat (Luke Skywalker or Rey, for example), so it's certainly interesting.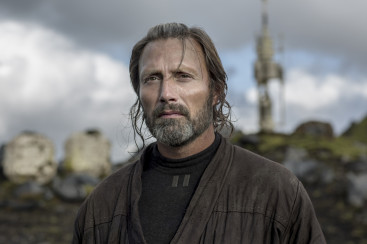 Rogue One revolves around a group of rebels who plan to infiltrate the Imperial Army base to steal plans for the Empire's first superweapon, and will take Star Wars fans right up to the events in 1997 outing A New Hope, minutes before Princess Leia gives the Death Star plans to R2-D2. Also starring Diego Luna, Genevieve O'Reilly and Forest Whitaker, Rogue One: A Star Wars Story is scheduled to open in UK cinemas on 15 December 2016, and comes out in the US on the following day.
For more entertainment news follow A-List on Twitter @Alistinsider