They say that the decision to start a family can make or break a relationship – especially if the couple are on opposite sides of the procreation fence. If rumours are to believed, Gary Lineker and his wife Danielle Bux's six-year marriage crumbled after the sportsman refused to have any more kids.
The 55-year-old football-star-turned-pundit is father to four sons; George, 23, Harry, 21, Tobias, 19, and Angus, 17, from his first marriage to Michelle Cockayne while Bux has a 14-year-old daughter from her previous relationship with ex-Swindon Town defender Adam Willis.
Although a woman's childbearing years traditionally end as soon as menopause hits, men can continue to reproduce until they are old and grey. Although there is no denying that Lineker would be heading into his 80s when the child got out of university, in celebsville, having kids late is not a new phenomenon. Thanks to advances in medicine, and their deep pockets, stars like George Lucas can afford to have a baby way into their 70s.
If Jerry Hall and Rupert Murdoch's recent engagement has taught us anything, it's that in Hollywood, anything goes. Here are a few late bloomers that Lineker could have joined.
Bruce Willis
Hollywood action man Bruce Willis, 60, has two daughters with his second wife Emma Heming: Mabel Ray Willis (2012) and Evelyn Penn Willis (2014). In 2013, the Die Hard star, who also has three daughters in their 20s, told everythingzoomer.com: "Having a brand new baby daughter is an extraordinary thing – it feels like it's the first time and it's just as fun and exciting. You feel nothing but love for your child. It's really remarkable."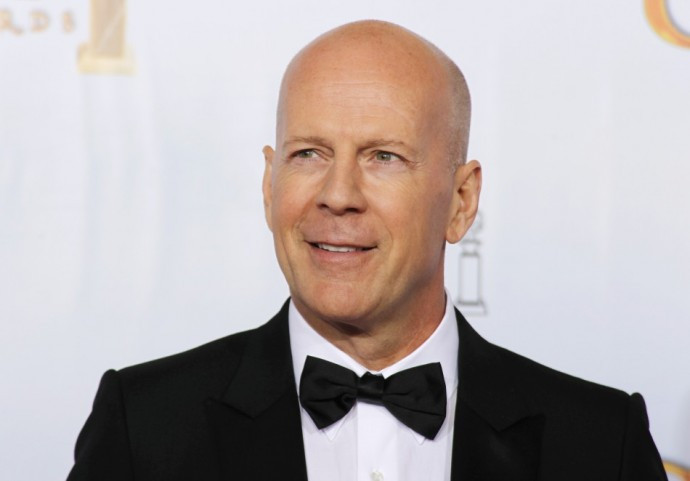 Rod Stewart
In 2011, and at the age of 66, Scottish crooner Rod Stewart welcomed his eighth child. His son, Aiden Patrick Stewart, was born on 16 February to his third wife, Penny Lancaster-Stewart. The couple married in the cloistered medieval monastery La Cervara in Portofino in 2007 after eight years of dating.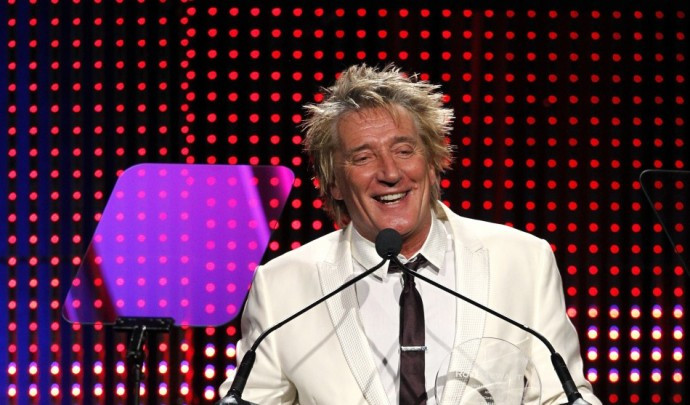 David Bowie
In 2000 Bowie and supermodel model wife Iman welcomed their first child together, Alexandria Zahra Jones, also known as Lexi. The Ziggy Stardust hitmaker was 53. Following her birth, the proud parents told Hello! magazine: "We've always been very close, but if it's possible we've been drawn even closer. There's a joy or a contentment that's almost palpable to both of us. Overnight, our lives have been enriched beyond belief."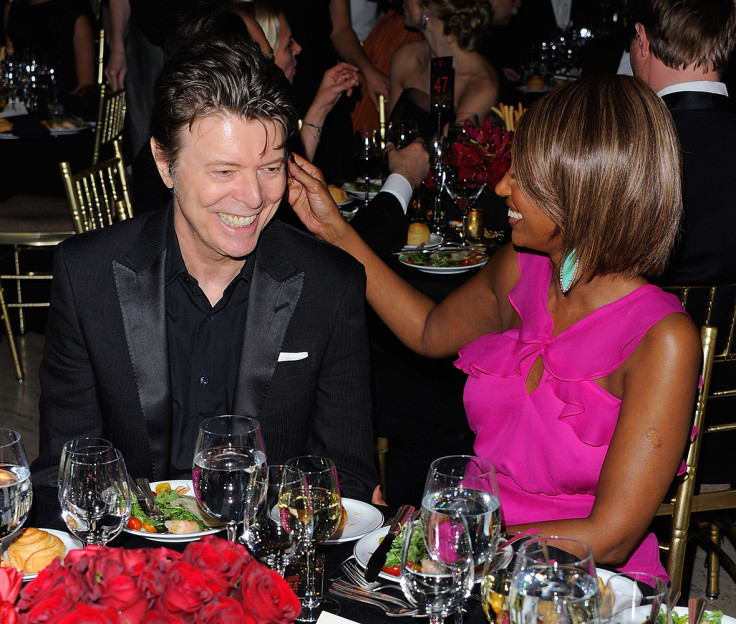 George Lucas
Famed film director George Lucas welcomed his fourth child in 2013 at the age of 69. Everest, who was delivered via surrogate, was his first biological child with his wife Mellody Hobson and joins his adopted children 34-year-old Amanda, 26-year-old Katie and 22-year-old Jett.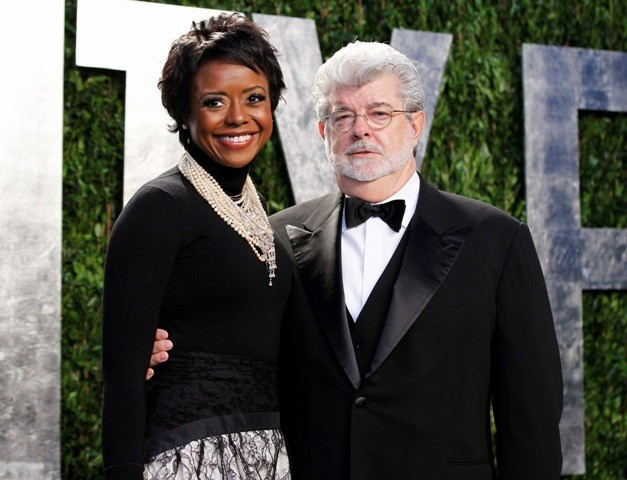 Hugh Grant
At the tail end of 2015, 55-year-old Notting Hill star Hugh Grant welcomed his fourth lovechild. The baby was the result of a fling with Swedish TV producer Anna Elisabet Eberstein, with whom he already has a son. Grant also has two children with former girlfriend Tinglan Hong.