Gay Weddings Positive for Straight Community, Says Judge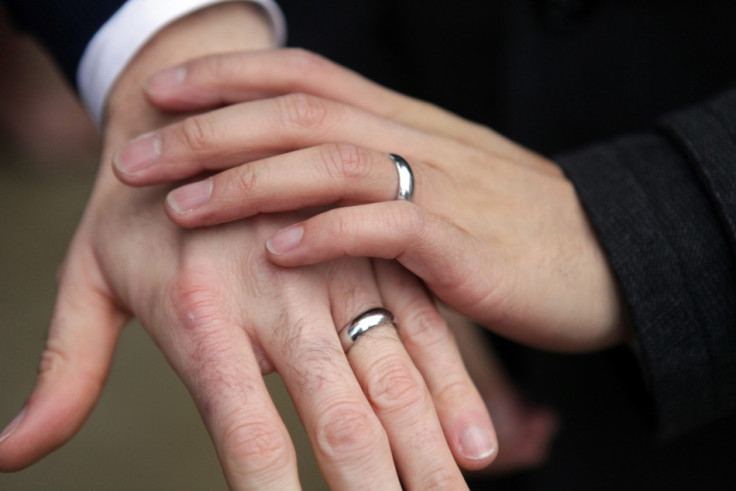 Gay weddings will strengthen the institution of marriage and help teenagers "make sense" of their own sexuality, according to a Supreme Court judge.
Lord Wilson, a specialist in family and divorce law, said he believed that gay marriage in the UK sent a positive message to the heterosexual community.
It was "irrational" and "malign" to have opposed the legalisation of the gay marriage bill, which went through last year, he continued.
Addressing medical and legal experts in Belfast, Wilson said: "The most important benefit of same-sex marriage is the symbol it holds up to the heterosexual community, not forgetting teenagers apprehensively trying to make sense of their emerging sexuality, that each of the two types of love is as valid as the other".
He added: "The availability of marriage properly dignifies same-sex love".
Andrew Wale and Neil Allard look set to be one of the first same-sex couples to be married in the UK when the new law comes in.
The couple will be married in the music room of the Royal Pavilion, Brighton, just after midnight on 29 March, moments after the new legislation applies.
The couple said it would be a "privilege" to be among the first same-sex couples to be married in Britain.
Wale, 49, said: "I feel so lucky to live in a country where human rights and equality are moving in the right direction, and in a city with such an impressive history of tolerance and inclusion."
© Copyright IBTimes 2023. All rights reserved.