Gaza: Five Palestinians killed by Israeli forces at border demo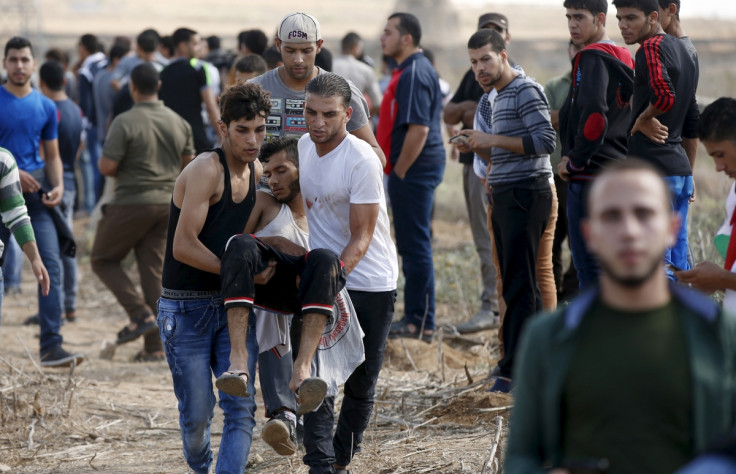 Israeli military forces have killed five Palestinians and injured 19 others at a demonstration near the border fence with the Gaza Strip. About 200 Palestinians in Gaza advanced toward soldiers on the border and threw rocks and rolled burning tyres at them, according to the Israel Defense Forces (IDF). The troops opened fire to stop the advance, they say.
Gaza health ministry said Shadi Hussam Dawla, Ahmad al-Harbawi, and Abed al-Wahidi – all aged 20 – were shot and killed east of the al-Shujaiyeh neighborhood. Another teenager, Muhammad al-Raqeb, was killed after being shot by Israeli forces near Khan Younis. Adnan Moussa Abu Elayyan, 20, was also gunned down by Israeli forces.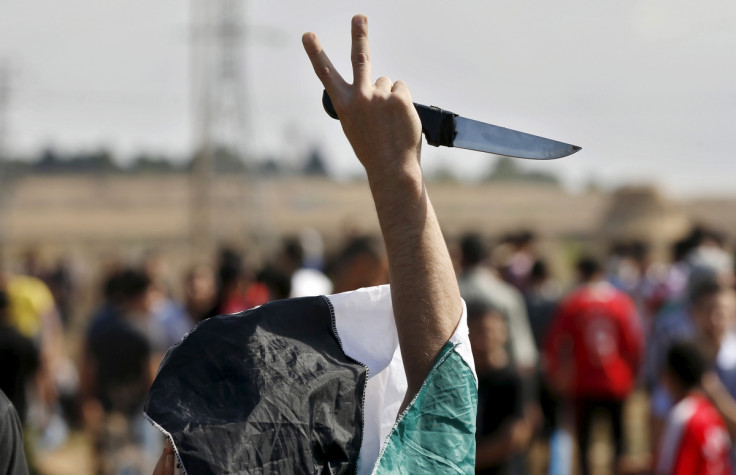 Islamist militant group and Gaza ruler Hamas described the recent wave of violence in Israel and the occupied West Bank an "intifada" and called for further unrest. "We are calling for the strengthening and increasing of the intifada... It is the only path that will lead to liberation," AFP quoted Hamas leader Ismail Haniyeh as saying. "Gaza will fulfill its role in the Jerusalem intifada and it is more than ready for confrontation."
It comes as an Arab-Israeli woman from Nazareth was shot by Israeli security forces in the northern city of Afula after allegedly trying to stab a security guard. A video of the incident has emerged. It shows the woman brandishing the knife while surrounded by IDF soldiers, Israeli police and security guards, who shout at her several times before opening fire. The woman suffered moderate wounds and was taken to the city hospital.
Many Palestinian commentators have criticised Israeli forces for shooting at the woman:
Earlier on 9 October, an Israeli man stabbed four people in what police believe is a politically motivated attack. Security forces said they arrested the assailant who wounded three Palestinians and a Bedouin man in the southern Israeli city of Dimona. Two of the victims were said to be injured moderately and the other two lightly.
The incident comes a day after seven Israelis were injured and a Palestinian killed in four separate attacks in Tel Aviv, East Jerusalem, northern Israel and the West Bank. These were the latest episodes in a wave of violence that has engulfed the region, sending tensions running high. After the 8 October stabbings, Jerusalem mayor Nir Barkat urged all Israeli residents with gun licences to carry weapons with them at all times for self-defence.
Overnight, incidents broke out in the northern town of Netanya, where an Israeli mob attacked a group of people reportedly chanting "Death to Arabs". Police were called to restore order and at least one person was injured.
© Copyright IBTimes 2023. All rights reserved.