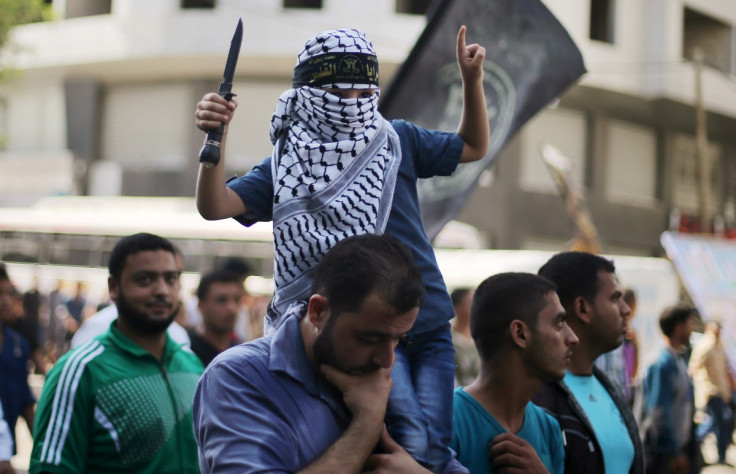 A rocket fired from the Gaza Strip landed in Israeli territory in the early hours of 10 October but caused no damage, Israeli media reports say. It crashed into open countryside in Israel's Southern District around 1am local time (11pm BST), setting off warning sirens in the area. No group has claimed responsibility for the attack.
It comes amid increasing violence in the West Bank and Jerusalem. On 9 October, Israeli security forces shot and killed six Palestinians near the Gaza border in two separate incidents.
Ismail Haniyeh, the leader of Hamas in Gaza, called for a Palestinian uprising in the wake of the killings, saying Gaza was "more than ready for confrontation".
"We are calling for the strengthening and increasing of the intifada… it is the only path that will lead to liberation," he reportedly said during Friday prayers at a mosque in Gaza City. "Jews are trying to take over the Al-Aqsa mosque but they will not succeed."
Mounting tension
Israeli reports say two other rockets were fired overnight from Gaza, but they fell short of their target. It is the second such attack from Gaza in a week. The Shiekh Omar Hadid Brigade, a Salafist organisation affiliated with Islamic State (Isis), claimed responsibility for a rocket launched into Israel on 4 October.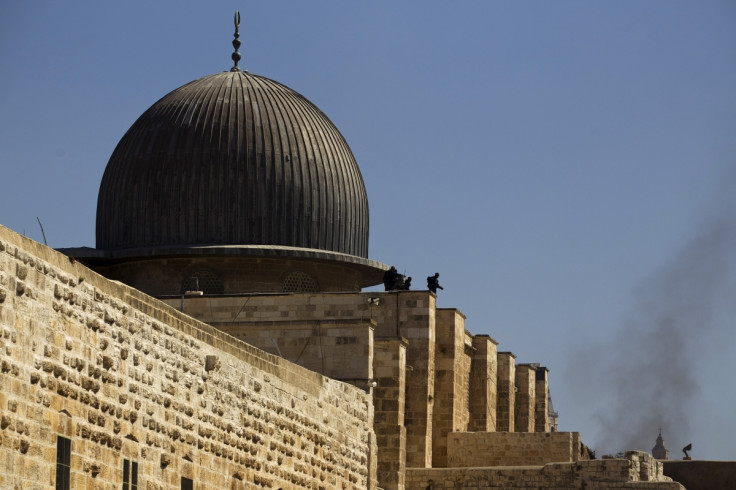 Meanwhile, the Israeli military defended the killing of Palestinians near the Gaza border, saying the protesters had attempted to storm the border fence. "Only after firing warning shots in the air did we fire at the main instigators, to get them to stop," Lt Col Peter Lerner was quoted as saying by the New York Times.
Clashes between Palestinians and Israelis have intensified over the status of the Al-Aqsa compound in Jerusalem, a holy site for both Jews and Muslims. Israel has installed new metal detectors at entrances to the Jerusalem's Old City and barred men under the age of 45 from praying at the mosque on Fridays.