Young boys wave guns in the air and a Hamas official gets soaked during an impromptu foam party as Palestine marks the end of the latest war with Israel.
A ceasefire brokered by Egypt between Israel and Palestine has brought to an end more than seven weeks of fighting between Hamas and the Israeli government.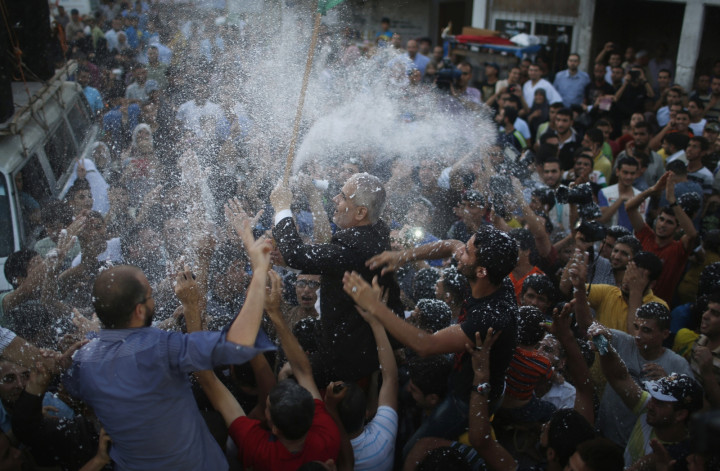 Palestinians flocked on to the streets to mark the end of hostilities, but the standoff between the militants in charge of Gaza and the Israeli state remains as tense as ever.
But on the streets so recently pounded by airstrikes and the boots of Israeli soldiers, Palestinians celebrated what they claimed was a victory in the 51 day-long conflict.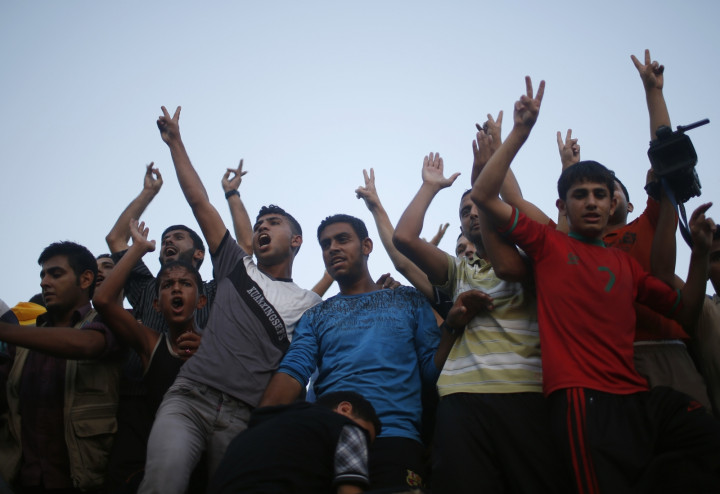 Gun shots fired in celebration echoed the shooting done in anger for weeks, in scenes which shocked the world.
Palestinian President, Mahmoud Abbas, announced: "There will be a complete stop in fighting" coming in effect from 7pm Cairo time. Israel also accepted the resolution bringing to an end the fighting."
However, as the long-term ceasefire was announced, there were reports of sirens sounding in the south of Israel at incoming rockets.