Gear 2 Neo Not Working with Galaxy Note 3? [How to Fix]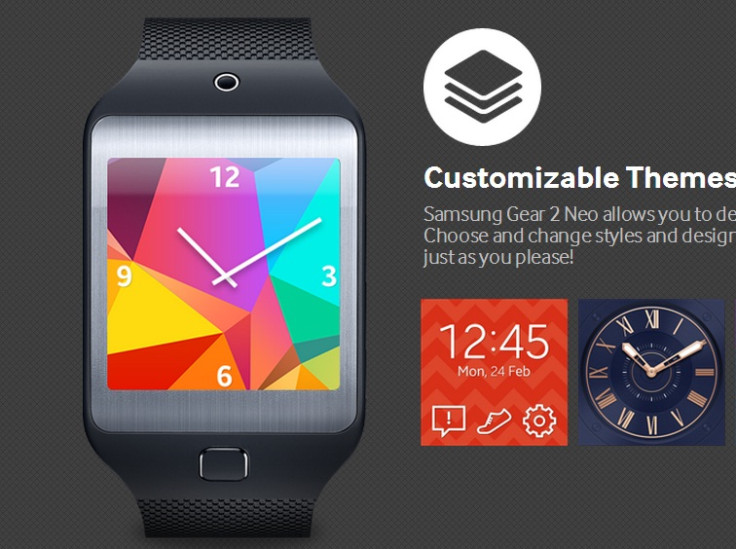 Samsung's new smartwatches, Gear 2 and Gear 2 Neo and the smartband, Gear Fit are now up for pre-order at several retailers in the UK.
As Samsung mentioned, Gear 2 and Gear 2 Neo will allow users connect to a wide variety of Samsung devices and access an enriched application ecosystem as the first wearable running Tizen operating system.
Besides, these two smartwatches are compatible with more than dozens of Galaxy smartphones, including the current Galaxy Note 3.
However, it now appears that the Gear 2 Neo users are having issues while connecting to Galaxy Note 3. This is said to be some issue with the Gear Manager app.
Samsung is expected to release a new Gear Manager app for the existing devices on 11 April, the similar date when Galaxy S5, Gear 2 and Gear 2 Neo will be released to the market, notes Sammobile.
Meanwhile, Tizen Experts has shared a couple of fixes, which will enable the Gear 2 Neo to connect with the Galaxy Note 3. Note that these fixes are unofficial: One includes download of the leaked version of Gear Manager and the other is a workaround, which works on a rooted version of the Note 3.
Before Samsung releases the fix for the Gear 2 Neo compatibilty issue, those who wish to fix this, may follow our step-by-step guides. Users may follow either of the two methods.
IBTimes UK reminds its readers that it will not be held liable for any damage to the device. Therefore proceed at your own risk.
Solution-1
Step-1: Head over to XDA thread and download the Galaxy Gear Manager app
Step-2: Ensure that you install .apk files on the Galaxy Note 3. For this navigate to Settings>> General>> Security and select Unknown Sources
Step-3: Use a file manager to launch the downloaded GearManager1_2.apk file
Step-4: After the installation is completed, try connecting to the smartwatch
Solution-2
There is a newer version of the Gear Manager available in Australia, which does not have the compatibility issue.
Note: The Galaxy Note 3 should be rooted in order to try this fix.
Step-1: Download Market Enabler from XDA
Step-2: Launch the app and backup your current settings before proceeding
Step-3: Set it to Australia (AU in the list)
Step-4: Install app from Gear Manager App from Samsung Store
Step-5: when the installation is completed, restore your settings in Market Enabler
Following these aforementioned fixes the Gear 2 Neo issue should now have been fixed.
© Copyright IBTimes 2023. All rights reserved.