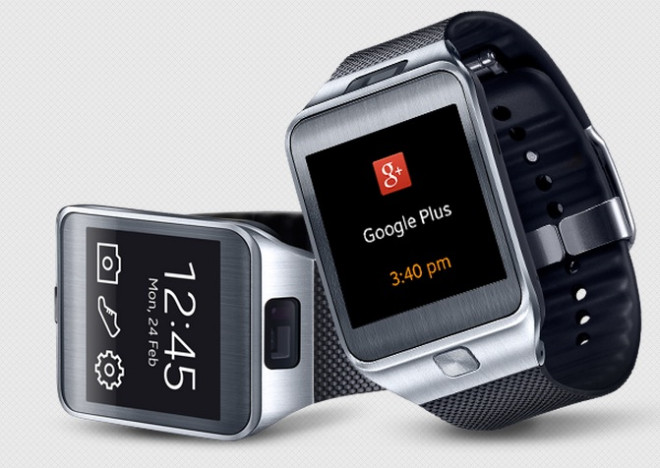 A new variant of Samsung's recently launched smartwatch, Gear 2, is reportedly in the pipeline.
In March, Samsung was rumoured to release a new Gear 2 model featuring a universal subscriber identity module (USIM). This will allow users to make calls directly from the smartwatch without being connected to a smartphone.
Besides, the new Gear 2 model with calling feature was said to be exclusive to South Korea's SK Telecom initially but is likely to become available in other countries, notes Sammobile. But the issue with the smartwatch is its battery life, as the device is equipped with a USIM card that would consume more power.
Now a new report in the Korean Herald suggests the standalone variant of Gear 2 with a USIM card will be named Samsung Gear Solo. Samsung and SDK Telecom are jointly said to be preparing for the release of the new smartwatch. According to the Korean Intellectual Property Office, Samsung has already filed a patent for a wearable device with the Gear Solo name.
The Gear Solo is expected to be capable of making and receiving calls without syncing it with a smartphone. Although the device will first be available only in Korea, the possibility of an overseas market release is not ruled out.
The report also claims that the sources close to Samsung mentioned, following an internal discussion, the name of the wearable device could be changed.