Kelvin Gastelum is still fully set on facing middleweight legend Anderson Silva after their bout at UFC 212 in Rio de Janeiro was called off.
The 25-year-old was scheduled to face Silva after requesting to fight him at UFC 212 on 3 June. However, he was pulled from the card for potentially testing positive for marijuana metabolites, leaving "The Spider" with no opponent for the event.
Silva recently vented his frustration at still not having an opponent amid the possibility of missing out on fighting in his home country of Brazil.
"I stayed here for a long time for training," he said. "This is not my fault for Gastelum to go out of the fight. This is not my problem. My problem is training hard for fight in Brazil for my fans."
"What happens to my fans now? What happens to the people who paid to see my fight in Brazil. This is the second time this happened. I'm tired of this."
The former middleweight champion also said that he wanted an interim title fight with current number one contender Yoel Romero.
However, if Silva, whose current opponent is listed as "To be determined" on the UFC website, does not end up fighting at the event, Gastelum has suggested that both of them fight in New York in July while offering his apologies.
"My apologies and respects to Anderson Silva, I can't make it to the dance in Rio," Gastelum wrote on Twitter. "How about we dance in New York in July?"
That card would be UFC on FOX 25, which takes place at the Nassau Veterans Memorial Coliseum in Long Island on 22 July.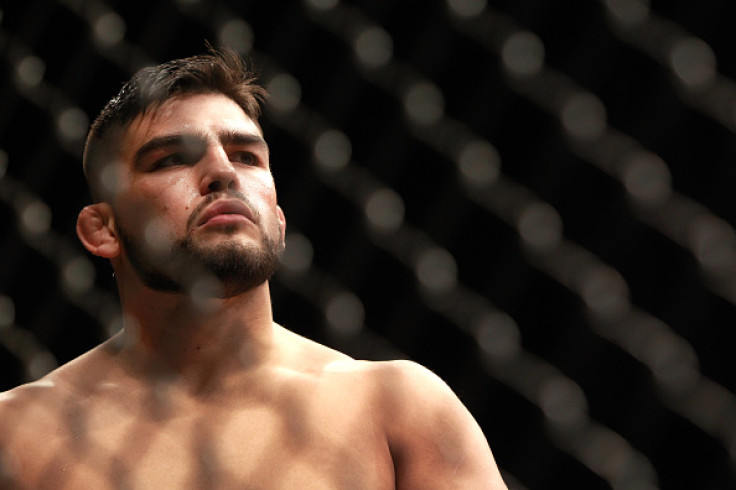 However, it is not known as of yet if Gastelum would even be able to fight by July as he is still currently under provisional suspension.