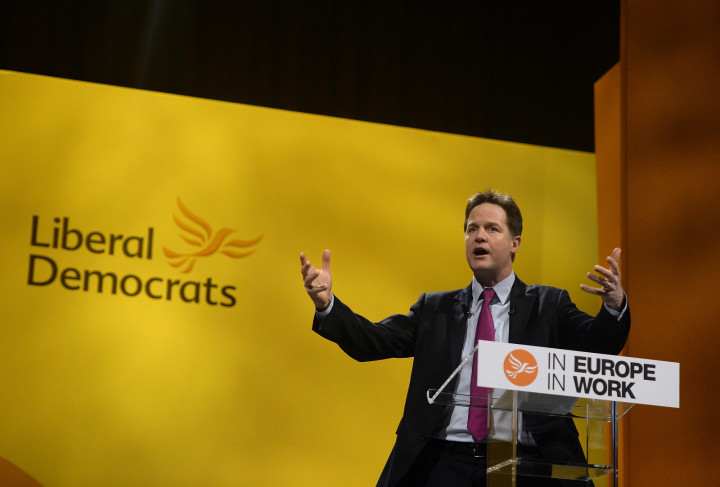 The Liberal Democrats will give all 16 to 21 year-olds in England a 66% discount on bus travel if their party is elected at the 2015 General Election.
The plan, which forms part of Nick Clegg's pre-manifesto, would see young people be given a Young Person's Bus Pass.
The policy is designed to help young people with the cost of travel by offering a minimum two thirds discount on bus travel in England.
Bus companies would then be able to add their own discounts on top of that.
The offer will be delivered by bus operating companies who will then be reimbursed by local government to ensure that, like the older people's bus offer, the bus companies are not better or worse off as a result of this offer.
Liberal Democrats plan to pay for it by abolishing TV licenses and Winter Fuel Payments to pensioners who qualify as higher rate taxpayers.
"We do not believe it is fair that some young people are hit in the pocket while others have a free ride," said Clegg.
"That is why we want to level the playing field so that all young men and women can get where they need to go.
"Young people are required to stay in school until they are 18, but we haven't done enough to give them the support that they need to do that - literally to help them get from A to B."
The Liberal Democrats are the least popular mainstream political party among the electorate, according to a YouGov poll for The Sunday Times.
The survey, which questioned 1,961 people in September, found that only 7% of respondents intended to vote for Clegg's party.
In comparison, the Labour Party polled 35%, the Conservative Party polled 33% and Ukip polled 15%.
The research also revealed that only 6% of 18 to 24 year olds intended to vote for the Liberal Democrats.