There are three weeks to go before voters head to the polls for the snap general election - and the parties are doing their best to appeal to the masses.
In Labour's manifesto, officially unveiled this week after being leaked, LGBT rights are firmly on the agenda. Under Jeremy Corbyn, the party has pledged to reform the Equality Act to better protect transgender people, while cracking down on LGBT hate crime and bullying.
So where do the other parties stand on equality?
On the International Day Against Homophobia, Biphobia and Transphobia - we had a look at where the party leaders stand on LGBT issues.
Theresa May, Conservatives
The Prime Minister has been praised for her involvement in legalising same-sex marriage in Britain in 2013 under the coalition government, but May's voting record on LGBT issues isn't spotless.
In 1998, May voted against reducing the age of consent for homosexual acts from 18 to 16 - which would have brought it in line with the age of consent for heterosexual acts.
In 2002, May voted against the repeal of Section 28 - an anti-LGBT measure introduced under Margaret Thatcher in the late 1980s which prohibited local authorities from "promoting" homosexuality or gay "pretended family relationships".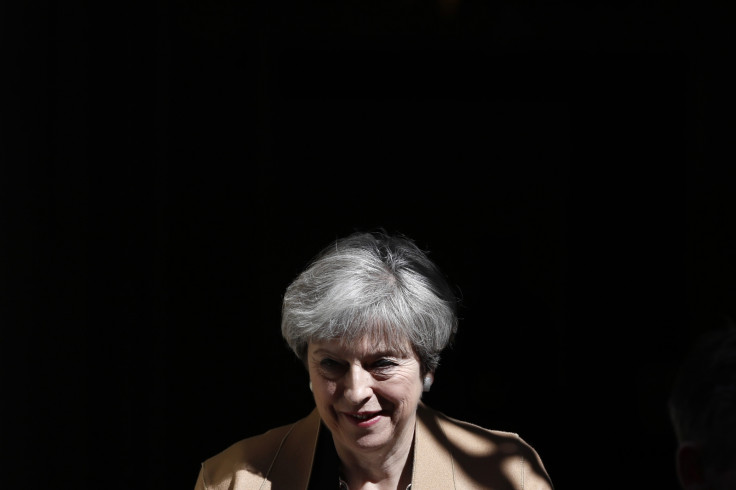 In 2002, May voted against same-sex adoption. Nevertheless, the Adoption and Children Act came into effect at the end of 2005, which allowed unmarried couples – including same-sex couples – to apply for joint adoption.
May's views on LGBT rights have drastically changed, however. In 2004, May voted yes on the Civil Partnership Bill, which allowed same-sex couples to register a civil partnership. She did not attend Parliament for any of the four votes that led to the Gender Recognition Act.
She was absent for a vote on the Equality Act. It outlawed discrimination in the provision of goods, facilities, services and education on the grounds of sexual orientation.
Ahead of the 2010 general election, May promised a review of same-sex marriage in the Conservative Party's "Contract for Equalities". Speaking on Question Time later that year, she said she had "changed her mind" on gay adoption. "I think it's more important that [a] child is in [a] stable and loving environment and I have genuinely changed my mind on that," she said.
In 2013, May voted in favour of allowing same-sex marriage in the UK.
Jeremy Corbyn, Labour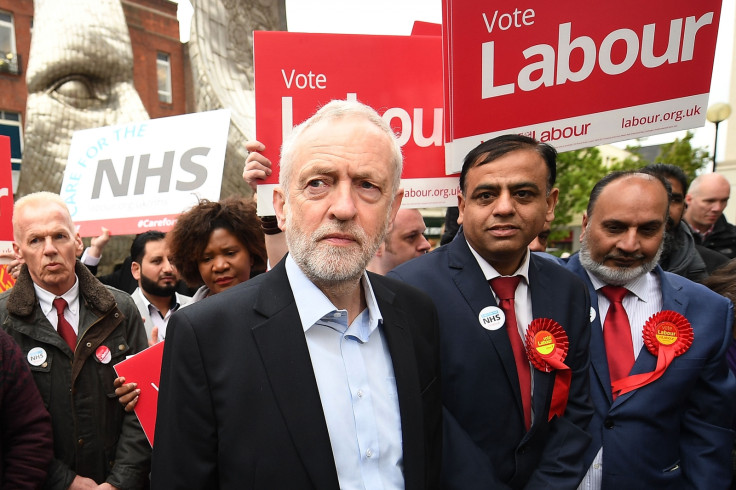 The Labour leader recently came under fire for a comment he made during a speech to mark LGBT History Month, in which he criticised right-wing policies for undermining gay rights. Critics said Corbyn's comments suggested he thought homosexuality was a choice.
"Our defence of you is a defence of all of humanity and the right of people to practise the life they want to practise, rather than be criminalised, brutalised and murdered, simply because they chose to be gay, they chose to be lesbian, they were LGBT in any form."
When it comes to voting, however, Corbyn's has been largely pro-LGBT rights. In 1998, the opposition leader voted to reduce the age of consent from 18 to 16. He also voted for same-sex adoption in 2002, but was absent for a vote to repeal Section 28 - but he did campaign against the legislation when it was introduced under Thatcher.
In 2004, Corbyn voted in favour of same-sex civil partnerships. He voted yes on the Equality Act in 2007. He also voted in favour of allowing same-sex marriage in 2013.
Tim Farron, Liberal Democrats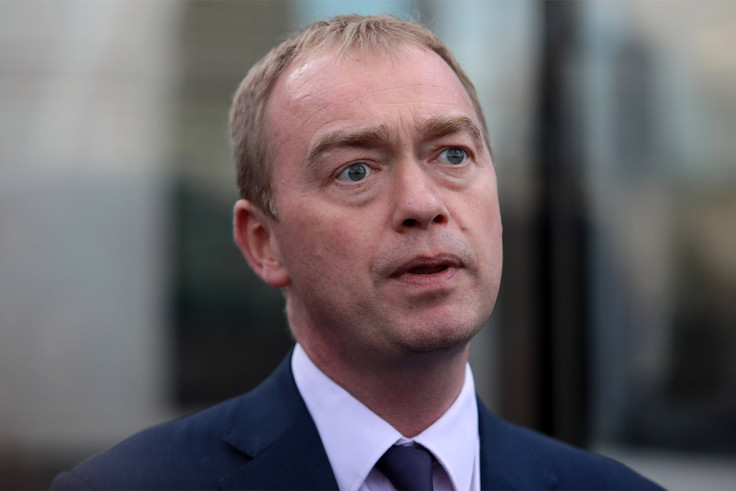 Liberal Democrat leader Tim Farron was labelled a "disgrace" after refusing to say whether he believed being gay was a sin.
In an interview with Cathy Newman on Channel 4, Farron - an evangelical Christian - said he was "not in a position to be making theological pronouncements" when asked whether he thought homosexuality was sinful.
He added: "As a liberal, I'm passionate about equality - about equal marriage, about equal rights for LGBT people."
Several days later, Farron told the Commons he did not believe being gay is a sin.
In 2007, Farron voted against the Equality Act. He did vote in favour of same-sex marriage in 2013 and a year later, he voted to enable the courts to deal with proceedings for the divorce of same-sex couples.
Speaking to IBTimes UK, Simon Hughes, the former justice minister who lost his Bermondsey and Old Southwark seat at the 2015 general election to Labour's Neil Coyle, said the Lib Dems have a history of defending LGBT rights.
Caroline Lucas/Jonathan Bartley, Greens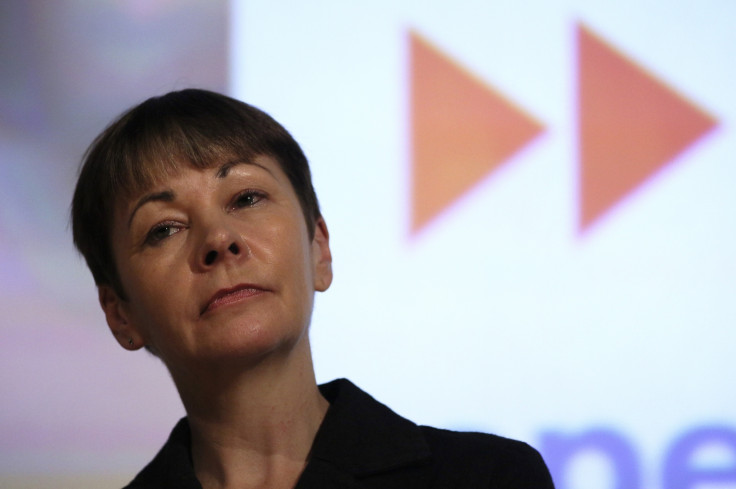 The Green Party manifesto contains a host of pledges to uphold and improve equal rights for LGBT people, including a pledge to protest asylum seekers from being deported to places where they face persecution and a commitment to fund PrEP, a drug which preemptively prevents HIV. Under Lucas and Bartley, the party has pledged to better protect intersex people.
Lucas voted in favour of same-sex marriage. Bartley has also spoken out in favour of LGBT rights.
Writing in Pink News, Bartley said: "I'm a Christian – and my politics is of course affected by my faith – that's why I will not hesitate in saying that I believe that gay sex is no sin. Indeed, and without wanting to make readers feel uncomfortable, I'd go as far as saying that sex is something to celebrate."
Nicola Sturgeon, SNP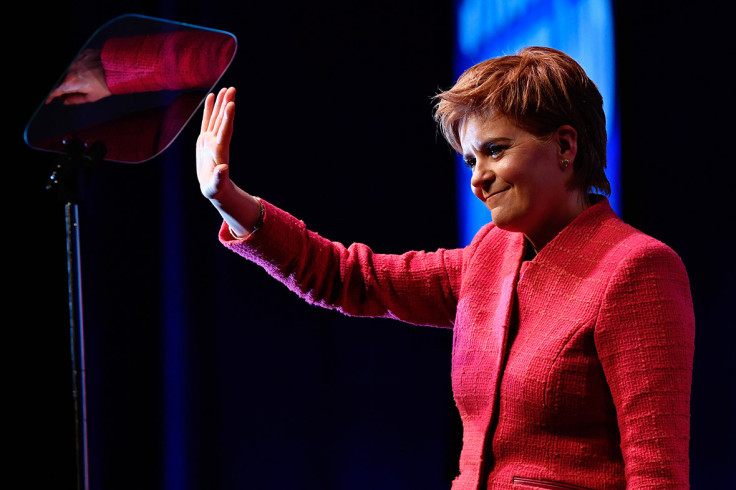 Nicola Sturgeon's party have pledged to support LGBT rights in Scotland, the UK and abroad.
Last year, the SNP leader unveiled a series of measures aimed at tackling discrimination faced by the LGBT community in Scotland, which included a commitment to recognising non-binary genders, tackling bullying and abuse and teaching pupils about healthy relationships in schools.
The reforms also included offering legal recognition to young transgender people, which would allow 16 and 17-year-olds to change their birth certificates without permission from their parents.
Scotland was named the best country in Europe for LGBTI equality and human rights for the second year running in 2016, according to the Rainbow Europe Index.
Leanne Wood, Plaid Cymru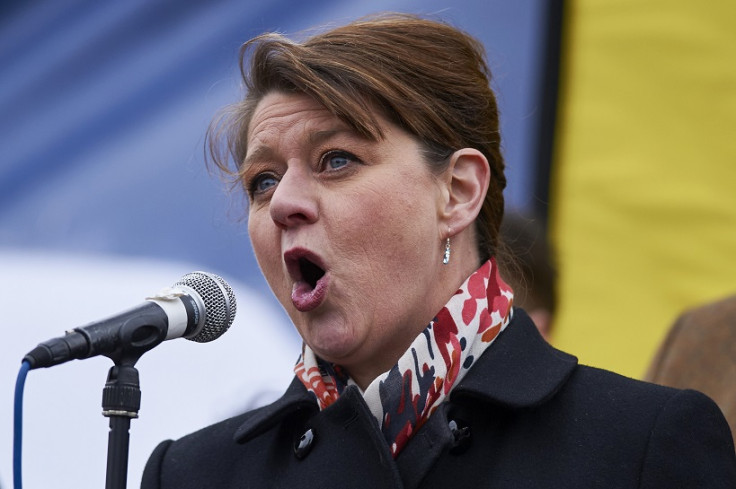 Under Wood, Plaid Cymru has pledged support for a number of LGBT issues, including full marriage equality, ending discrimination on blood donation and creating a gender identity clinic in Wales.
The party have pledged to ensure all schools and local authorities record incidents of homophobic bullying and to tackle the problem by providing better support and training to teachers.
The party also want to provide support to tackle isolation among LGBT people and to toughen sentencing on homophobic, biphobic and transphobic hate crime, working closely with police to ensure incidents are recorded.
Wood has a record of supporting LGBT rights. In 2012, she called for homophobic bullying to be better recorded by local authorities in Wales. She is a supporter of same-sex marriage.
Paul Nuttall, Ukip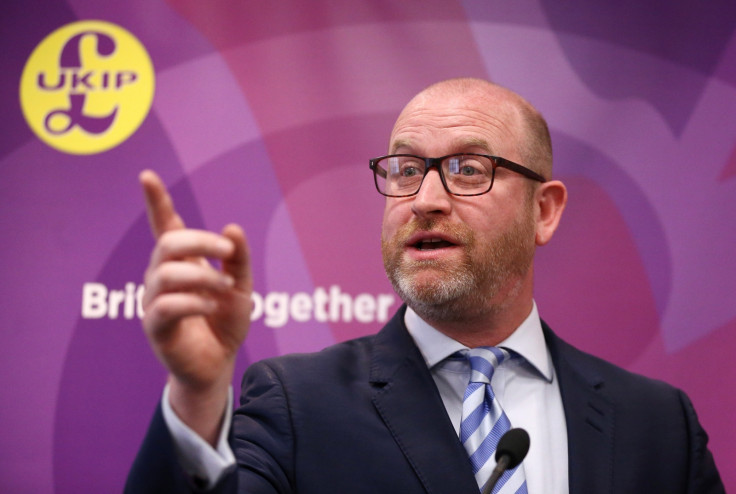 Nuttall is an outspoken opponent of LGBT rights who has attacked plans to challenge homophobia in schools and previously called for people with HIV to be banned from the UK.
Nuttall opposed Labour's plans to include LGBT-inclusive sex and relationship education in schools in 2015, stating: "Rather than helping tackle problems of domestic violence and rape in future years, as given as another woolly reason for introduction, it is going to confuse and worry these little children."
In an interview with the BBC following his election, he said he did not have a problem with LGBT rights and diversity as he had appointed openly-gay Ukip deputy leader Peter Whittle.
Ukip has largely voted against LGBT rights. In a 2012 vote on tackling discrimination against LGBT couples and their families when moving to another EU country, Ukip MEPs sided with the BNP and voted against.
When the European Parliament voted in 2012 to condemn homophobia in Russia, Ukip's MEPs either abstained or failed to turn up.
In the 2015 general election, Ukip did not include any LGBT rights issues in their manifesto. The party did publish a "Christian manifesto" which opposed same-sex marriage legislation - but did not seek to reverse it.