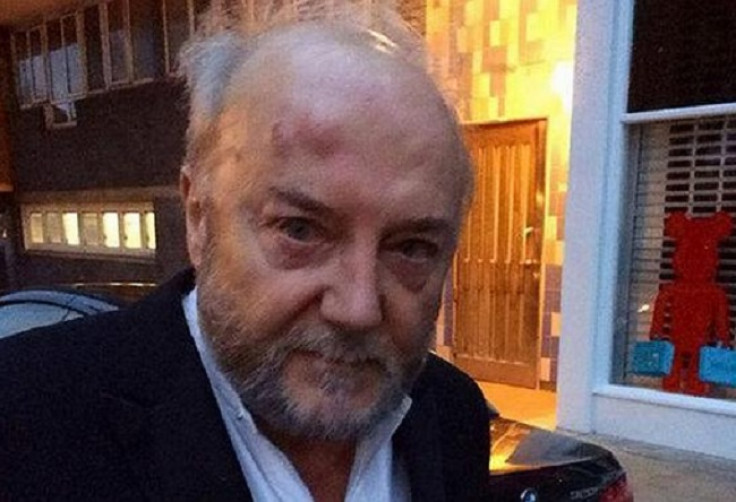 A man who beat up MP George Galloway in an unprovoked attack in the street for being a "Nazi" has been jailed.
Neil Masterson, 39, left former boxer Galloway bruised and battered after the pair's chance encounter in Notting Hill, in August 2014.
Galloway said afterwards he believed Masterson would have killed him, had he been carrying a knife at the time.
Masterson, a former manager at the BBC, admitted two counts of assault at Isleworth Crown Court and was jailed for 16 months.
A drug addict who said he recently converted to Judaism, Masterson claimed the frenzied assault was justified because Galloway was a "Nazi" with a "shameful" attitude to Jews.
Judge Aidan Marron said to Masterson: "While you are no longer facing a charge of religiously aggravated assault, it would be unreal to ignore that the motivation for this was your profound hostility to Mr Galloway's views."
Welcoming the sentence, Galloway said Masterson should have been charged with religious assault.
"Had the charge of religiously aggravated assault not been dropped I'm sure [his sentence] would have been considerably longer. I fail to see why that charge was dropped given that he was wearing an IDF (Israel Defence Force) T-shirt and screaming about Israel and me."