It's official - France and Britain have the EU's craziest politicians. Well, that is according to an explosive new book.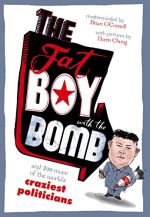 Brian O'Connell's satirical take on the world's politicians from every political spectrum - The Fat Boy with the Bomb and 299 of the World's Craziest Politicians - will either make you laugh out loud or cringe with embarrassment at the outrageous things the powers that be have said and done in recent years.
The American-born author has already upset North Korea leader Kim Jong-un with the cover of the book depicting him as a chubby child holding a nuclear weapon.
Within the book, O'Connell lists his top 10 picks of Europe's nutty politicians, including the UK's Brooks Newmark and George Galloway.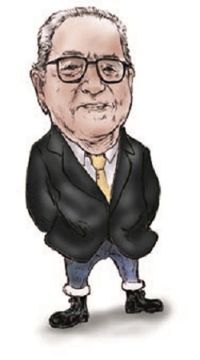 Jean-Marie Le Pen (France)
Jean-Marie Le Pen is the former leader of the Front National, now led by his daughter, Marine Le Pen, but he is still the honorary president of the party. He is a polarising figure in France and never one to shy away from provoking controversy. Recently he said Europe's immigration problems could be resolved by an epidemic of Ebola.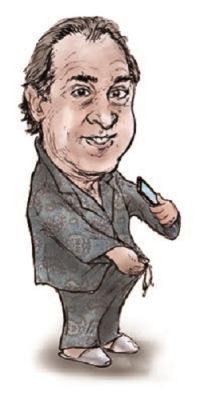 Brooks Newmark (UK)
The Conservative MP resigned after he was caught sending explicit images on Twitter to Sophie Wittams, who he thought was a Tory public relations assistant but in fact was an undercover Sunday Mirror reporter. He is now due to stand down from his Braintree seat at the next general election.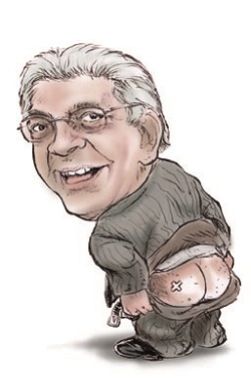 Bruno Gollnisch (France)
A Holocast denier who is known for his bigoted views.
Reuters reported the leading far-right politician of the Front National party questioned whether the Nazis used gas chambers in the slaughter of the Jews and questioned the death toll.
The president of the European Parliament, Josep Borrell, also called for legal action against Gollnisch, also a European deputy.
"Mr Gollnisch's comments are absolutely unacceptable," Perben told France Info radio in announcing the probe. "In an affair like this, I think the response should not only be penal ... but it should be political and possibly also professional."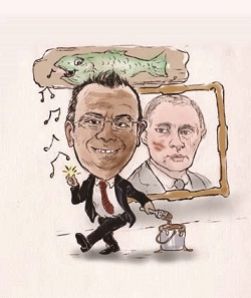 Gianluca Buonanno (Italy)
Buonanno is from the anti-immigrant Northern League known for his obsession with race that is reportedly only equalled by his hatred towards homosexuals.
He once smeared his face with make-up and asked if Italians should "make themselves darker" in order to receive more money from the government.
He also got ejected from parliament after waving a seabass during a debate on letting immigrants stay legally (see video below). He said the government was neglecting the country's pensioners, who were surviving by eating "anchovies and sardines".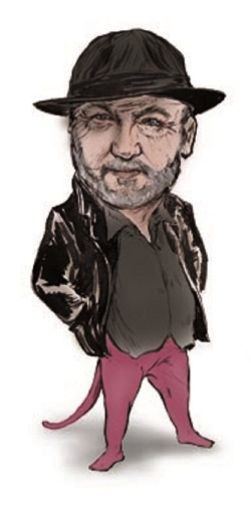 George Galloway (UK)
The Bradford West MP, for Respect party, abstained from voting to recognise Palestine as a state as doing so would "accept" Israel as one - and once pretended to be a cat on Celebrity Big Brother.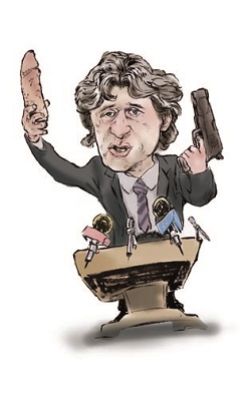 Janusz Palikot (Poland)

The radical anti-clerical Pole who at various points brought a handgun, a plastic dildo and a severed pig's head to press conferences.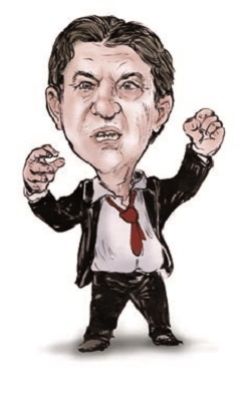 Jean-Luc Melenchon (France)
France's left-wing rebel who is said to be European Parliament's biggest cheerleader for the Cuban and Belarusian dictatorships.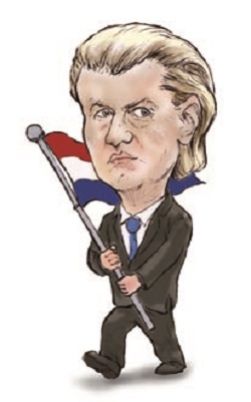 Geert Wilders (Netherlands)
The controversial Dutch politician, founder and parliamentary leader of the Party for Freedom, who has been out on trial for his anti-Islamic views, recently said any Dutch Muslims who support Islamist groups such as Isis will be removed from the country and banned from re-entering.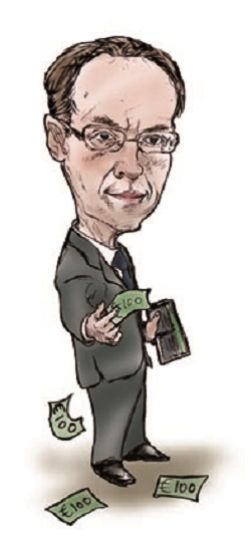 Jussi Halla-Aho (Finland)
The country's chief xenophobe who once called for a military coup in Greece to resolve the financial crisis there.
Morten Messerschmidt (Denmark)
He is member of the European Parliament for the Danish People's Party, known for his anti-immigration views. He was convicted in 2002, along with three other members of the DPP's youth wing, for inciting racial hatred. They placed adverts in a magazine arguing rape was a product of immigration and the "multi-ethnic society".
In 2007, he was charged with singing Nazi marching songs and giving the Hitler salute in a bar in Tivoli, the major tourist attraction in central Copenhagen. However, he was cleared of these charges by a court two years later.