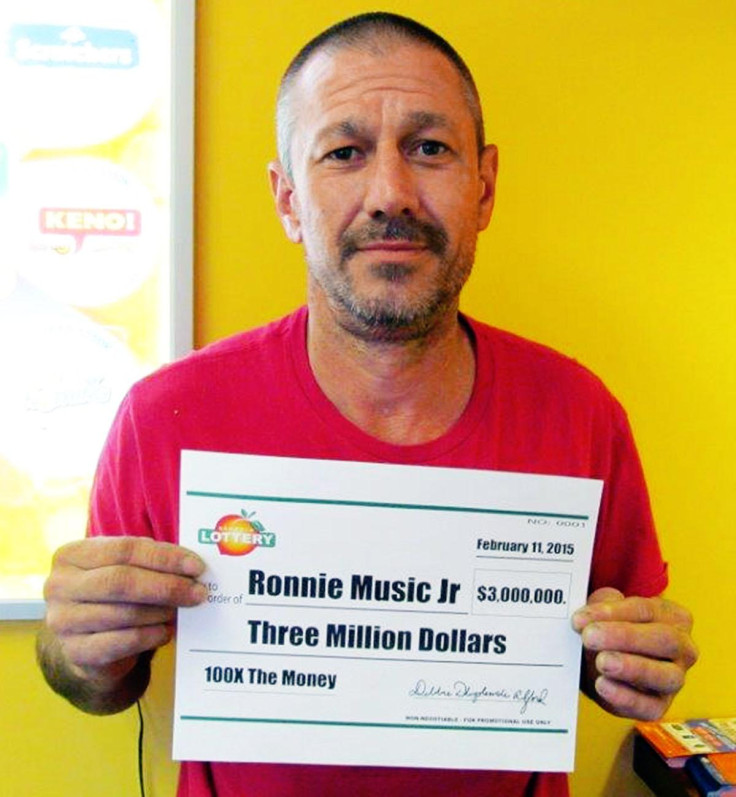 A Georgia man who won $3m (£2.2m, €2.7m) on a scratchcard has pleaded guilty to using the money to fund a crystal meth trafficking ring. Ronnie Music Jr, 45, of Waycross, faces a possible sentence of life in jail after admitting to federal drug trafficking and firearm charges.
Music was found to have conspired with others to possess and distribute kilograms of methamphetamine in Ware County, Georgia and elsewhere.
His co-conspirators were caught attempting to sell approximately 11lbs of crystal meth, worth more than $500,000, in September 2015. Following their arrest, Music was identified as a source of supply for the meth and was able to purchase the drug for resale using his lottery winnings.
Music won the $3m jackpot after purchasing a 100X The Money lottery scratch card in Georgia in February 2015. He said at the time: "I buy tickets every once in a while. I couldn't believe it, and I still don't believe it yet."
During the investigation into Music's trafficking ring, agents seized over $1m worth of methamphetamine, a large cache of firearms, thousands of rounds of ammunition and more than $600,000 in cash.
United States Attorney Ed Tarver said: "Defendant Music decided to test his luck by sinking millions of dollars of lottery winnings into the purchase and sale of crystal meth. As a result of his unsound investment strategy, Music now faces decades in a federal prison."