Georgia Williams: Man Held in Search for Missing Wellington Woman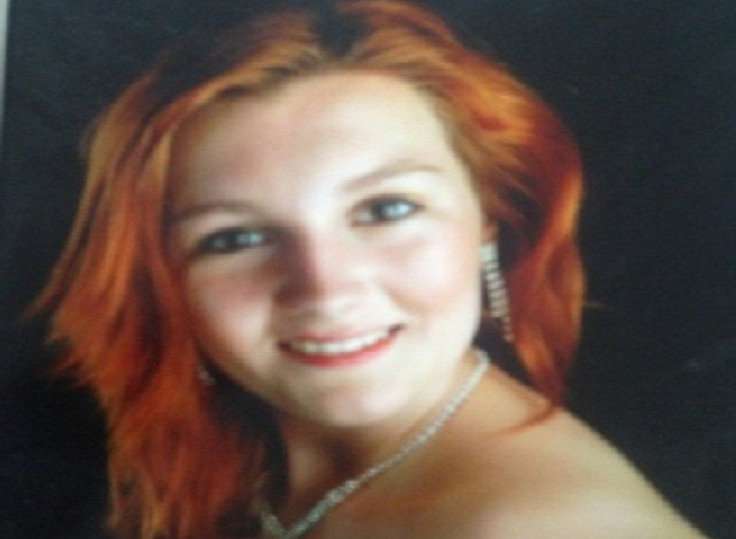 A man has been arrested as detectives continue their search for 17-year-old girl Georgia Williams who is missing from her home in Shropshire.
Police are "gravely concerned" tor the welfare of the policeman's daughter.
Williams vanished from her home in Wellington on Sunday evening after telling her parents that she was going to meet friends.
Officers have arrested a 22-year-old man at a budget hotel in Glasgow. It is believed he is friend of Georgia. The man was being in custody on suspicion of kidnapping.
Supt Nav Malik of West Merica Police said Georgia's family was "understandably devastated" by the disappearance of the former head girl.
Malik told a press conference: "We are afraid she may have come to harm."
He said that enquiries suggested that Georgia and the man may have been together on the night she vanished.
On that day she posted a message on Twitter that said: "Worst night's sleep in ages. #needsleep#stuffonmind now can't get back to sleep."
Police were trying to track a grey van, which could be important in the case, and have asked for witnesses to come forward.
Officers say it travelled from Wellington to Glasgow, via a number of other locations.
Malik said: "I am concerned for Georgia's welfare and am asking for the public's help to try and locate her.
Description
"We believe that Georgia may have been travelling with a man since she left her home on Sunday. A police operation has led to the arrest of a man in Glasgow but we have so far not been able to locate Georgia.
"We are keen to hear from anyone who has seen Georgia since Sunday afternoon, or has any information about her whereabouts or movements over the past few days.
Malik said Williams was wearing a black leather jacket over a white T-shirt with a London bus logo on it.
"I also want to know about the movements of a silver Toyota Hiace 300 GS van, registration number CX06 ASV. We know that this vehicle travelled from Wellington to Oswestry, Shropshire, before travelling to Rhyll, Chester, Cumbria and then on to Glasgow."
© Copyright IBTimes 2023. All rights reserved.