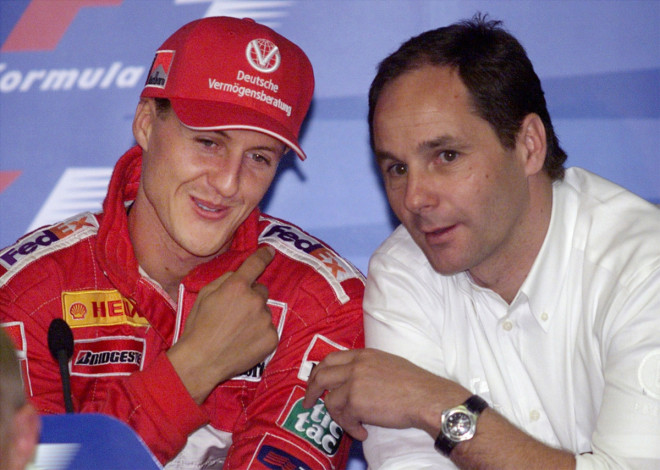 Former F1 driver Gerhard Berger was treated in a hospital after a heavy skiing crash only weeks after Michael Schumacher was left fighting for his life after a similar accident.
Berger, whom Schumacher replaced at Ferrari in 1996, was rushed to hospital by helicopter after crashing on the slopes in Tyrol, in his home country of Austria.
The 54-year-old broke the upper part of his arm and required surgery at St Johann hospital, last week.
But his injuries were far less serious than his compatriot Schumacher, with staff at the hospital discharging him from care at the weekend.
A spokesman said: "He's very good. He is on the road to recovery."
Berger's former team McLaren issued support for him during his recovery.
In stark contrast, it was reported last week that doctors treating Schumacher have told his family only a "miracle" can save the seven times F1 champion.
Schumacher remains in a coma since sustaining terrible head injuries in a crash while skiing on the slopes of Meribel ski resort in the French Alps, late last year.
Schumacher's wife Corinna and his children have maintained a bedside vigil at Grenoble University hospital where he is being treated.
Last week, a German source close to his relations, said: "The family has been told that only a miracle can bring him back now. He is in a bad way but until the family issues a formal statement, we cannot publish anything."
The Telegraph reported another source saying: "Doctors have given it to them straight. Miracles sometimes happen but there is little hope that he will come out of this."