Gamescom organiser Koelnmesse and the German Trade Association of Interactive Entertainment Software (BIU) have announced that German Chancellor Angela Merkel will open this year's trade show on Tuesday, 22 August.
The event is the largest video game trade show in the world, attracting 345,000 visitors from around the world last year. Gamescom 2016 also saw 877 exhibitors from 54 countries come together to show off new games, new innovations and celebrate the gaming medium.
Merkel will take a tour of the show floor before it opens up to the media on Wednesday and the public on Thursday. The whole event runs until Saturday, 26 August.
The event takes place annually in the German city of Cologne, inside the enormous Koelnmesse exhibition centre.
"The visit of Dr. Merkel underlines the importance of the games industry for the cultural, digital and business location of Germany," said BIU managing director Felix Falk.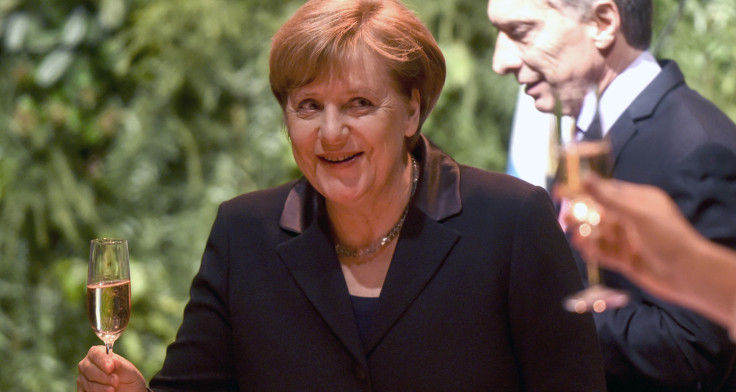 "Whether virtual reality, gamification or 3D simulations: the technologies of the games industry already play a central role in the digitalisation and networking of the economy and society. Germany needs a strong games industry in order to also secure itself a top position in the digitalised economy."
Koelnmesse president and CEO Gerald Böse also shared his excitement, saying: "With her visit she honours the development of Gamescom into one of the most successful and largest events in the German trade fair system. Gamescom is today the world's largest event for computer and video games."
Gamescom's success in recent years was a contributing factor to E3 - the smaller, but more famous trade show - opening its doors to the public for the first time when it took place last week (13-16 June).
In recent years, the show has been dominated by Microsoft and EA, who have held lavish press conferences ahead of and during the show, as well as Ubisoft and Activision. Nintendo is typically present as well but Sony largely ignores the event, having not had a significant presence there since 2014.
This year Microsoft and EA are once again expected to have a big presence, but Sony did reveal recently that it is considering a return to Germany.
Gamescom 2017 is likely to be dominated by upcoming 2017 releases Star Wars Battlefront 2, Fifa 18, Assassin's Creed Origins, Crackdown 3, Forza Motorsport 7, Call of Duty WW2, Destiny 2 and Wolfenstein 2: The New Colossus.