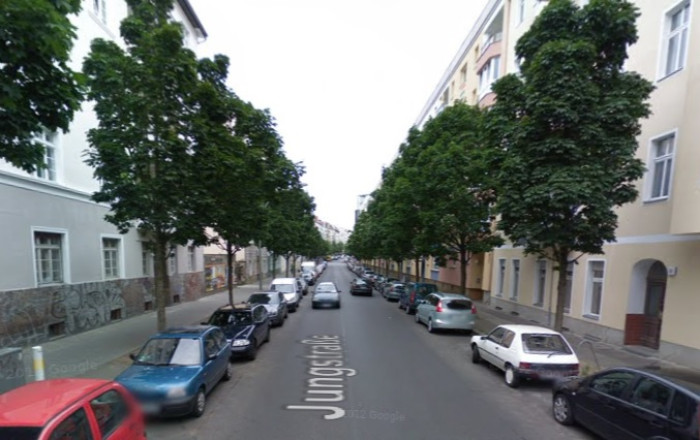 Police in Germany's capital Berlin say there may be a link between five incidents in which women had acid thrown into their faces by a cyclist. In all five cases the victims had to seek medical treatment at a hospital.
In the most recent incident just after midnight on Tuesday (27th February). A 27-year-old woman was walking along Jungstrasse in the Friedrichshain district east of the city centre when she was attacked. Firemen who attended the scene had to neutralise acid which had also splashed onto nearby cars, according to Die Welt. The victim, who could only describe her attacker as wearing dark clothes, suffered serious damage to the eyes.
"The woman told us that she had been on the walkway when an unknown cyclist approached her and splashed her with a liquid," Berlin police officer Kerstin Ismer told local broadcaster rbb.
On 12th January (2017) another woman, also aged 27, was sprayed in the face by a cyclist in Prenzlauer Berg, 4.7 km to the north of Friedrichshain. She had been walking in the area late at night. That victim was given out-patient treatment.
In December 2016, three women were attacked in separate incidents, in Prenzlauer Berg, Weissensee - also in the north of the city; and another in Charlottenburg to the west. According to German media, in one case a cyclist squirted liquid out of a water gun. The corrosive substance used in one of the incidents was identified as battery acid.