A "hugely worrying" 69% of senior managers and business owners in the UK do not think employees suffering from anxiety, depression or stress should be allowed time off work.
According to research from AXA PPP healthcare, 20% of UK bosses would worry more about the employee's capability to do their job than their health.
One in six respondents (17%) said they would worry about how a mentally ill employee would reflect poorly on their management style or them having to pick up additional work.
The findings come in the wake of the Germanwings air disaster, which saw co-pilot Andreas Lubitz, who had a history of mental health disorders, killing 149 people in a suspected murder-suicide.
Emma Mamo, head of workplace wellbeing at Mind, told IBTimes UK that more support was needed: "This survey data is hugely worrying but unfortunately not surprising, as it echoes our own research.
"We know that there is still a taboo around talking about issues like stress, anxiety and depression at work.
"Yet we all have mental health, just as we all have physical health, and mental health problems are prevalent across all types of roles.
"Employees experiencing unmanageable stress or a mental health problem can still carry out their role to a high standard, but may need extra support."
Mental health disorders - the facts
About a quarter of the population will experience some kind of mental health problem in the course of a year, with mixed anxiety and depression the most common mental disorder in Britain
Women are more likely to have been treated for a mental health problem than men and about ten percent of children have a mental health problem at any one time
Depression affects 1 in 5 older people
Suicides rates show that British men are three times as likely to die by suicide than British women and self-harm statistics for the UK show one of the highest rates in Europe: 400 per 100,000 population
Source: http://www.mentalhealth.org.uk/
About a quarter of the population will experience some kind of mental health problem in the course of a year. The most commons form of mental disorder in Britain is mixed anxiety and depression.
With the general election around the corner and health spending a major concern of voters, mental health has become an election battleground for political parties.
On Tuesday the Liberal Democrats promised to spend an extra £3.5bn on mental health over the next six years.
Leader Nick Clegg said he would make sure mental health is "treated with the same urgency as physical health".
The research was comprised of an online survey of 1,000 employees, 1,000 senior business managers, managing directors, chief executive officers and owners undertaken in February by market researcher OnePoll.
Nearly half (46%) of employees surveyed thought their employer didn't take mental health issues seriously and 12% of bosses thought their industry doing enough to address it.
More than half (54%) of employers, however, thought that attitudes towards mental ill health in the workplace have changed for the better in the past fifteen years.
Data also suggested there remained a stigma surrounding mental health, with just 39% of employees admitting they would tell the truth when calling in sick with anxiety, depression or stress.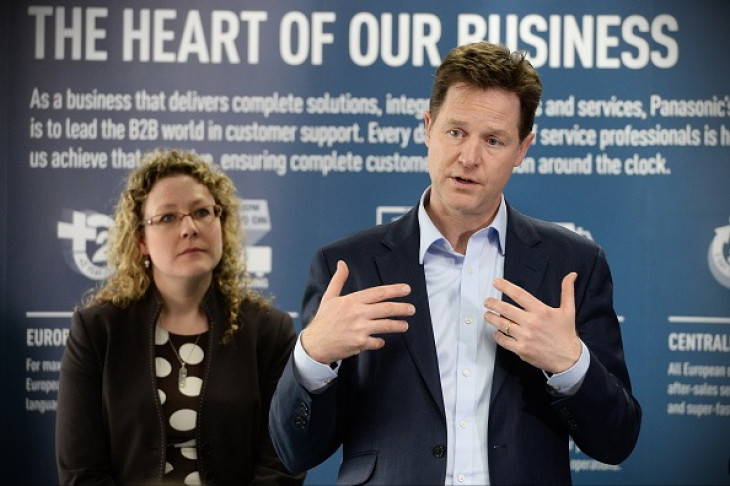 Mamo said improving support would also make good business sense for employers.
"It's vital that organisations create an environment which promotes good mental health," Mamo added.
"Employees who work within a culture where poor mental health is not considered a valid reason for time off will be reluctant to open up about their own problems.
"If staff don't speak up, employers aren't able to implement support measures to help them stay well, leading to bigger problems further down the line. It could also result in 'presenteeism' – staff coming to work when unwell and not performing at their best.
"Stress is now one of the main reasons for sickness absence and as such we are beginning to see employees take mental health more seriously and put in place initiatives to support their staff.
"Not only is looking after staff the right thing to do, but it also makes good business sense, resulting in increased productivity, morale and retention."