Germany: Islamic State suspects arrested in raids as police seek carnival-attack planners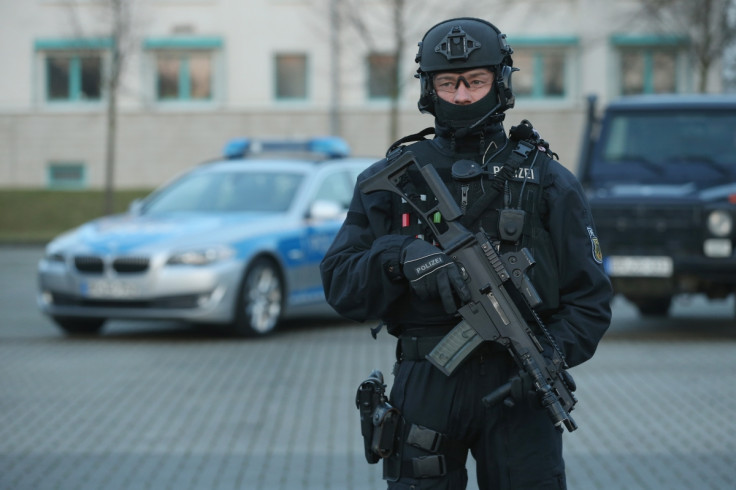 German police have arrested a number of suspects believed to have links to Islamic State (IS) as they investigate four Algerian men believed to have planned to stage terror attacks during the country's carnival season.
Deutsche Welle has reported that two Algerian men were arrested early on Thursday (4 February) after police swooped on addresses in Berlin, Hanover and Attendorn in the North Rhine-Westphalia state, following information gathered by Germany's domestic intelligence agency, the Federal Intelligence Service. Two other men and a women linked to the investigation have also been arrested on warrants in other cases, Reuters has reported. Police were reported to have seized a variety of materials, including mobile phones and computers, as a part of the investigation.
Reports have indicated that German police raided refugee shelters in Berlin as part of the operation, which involved as many as 450 officers.
Information about the terror plot emerged in the run-up to western Germany's festival season. Carnivals are taking place in the region from 4–10 February. The IS plotters may have been looking to target Cologne, where on New Year's Eve hundreds of women reported sexual assaults and robberies at the hands of predominantly Middle Eastern and North Africa men.
"No form of violence has any place at the carnival," Cologne police chief Jürgen Mathies was quoted as saying after increased security was put in place across the city. "We will take vigorous action against all those who overstep the line. That goes for drunk abusers, thieves or sexual offenders who cannot accept that a woman says 'No'," he added.
Security services in western Europe have be placed on emergency since IS attacks in November in Paris saw 130 people killed. On 1 January, German authorities received intelligence indicating that attacks were planned at two Munich train stations. Some 550 police officers were deployed and the stations evacuated in reaction to the information.
© Copyright IBTimes 2023. All rights reserved.