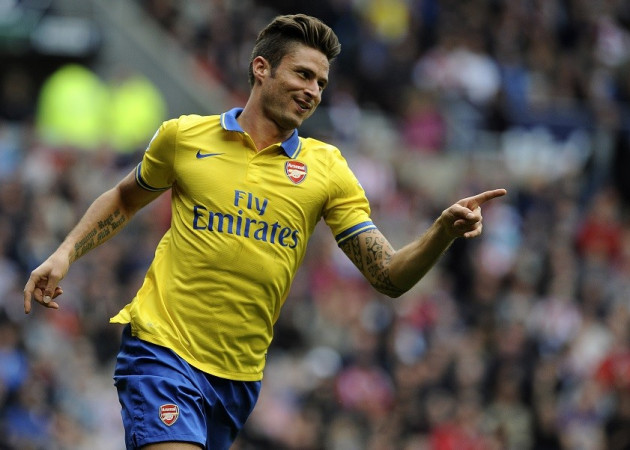 Olivier Giroud has admitted that he hopes to one day be remembered as fondly as Thierry Henry and Robin van Persie by the Arsenal faithful.
Henry is considered one of the greatest forwards to play for the club after he became Arsenal's leading ever goalscorer, while Van Persie's own exploits in front of goal made him a firm fan favourite, before his reputation was slightly tarnished by moving to Manchester United.
Giroud will have some way to go if he wants to match the pairs goalscoring records but after an impressive start to the season, the 26 year old is confident that he can be a success for many years to come.
"Thierry Henry and Robin van Persie didn't become the players they are within one season," Giroud told L'Equipe."I've reached a very high level at 26 years old.
"Take Van Persie. He really exploded two, three years ago at Arsenal. With regards to Thierry Henry, I scored as many goals as him during my first season.
"I like the idea of establishing myself as striker number one at Arsenal, and that later on people say 'at Arsenal there was Henry, Van Persie and Giroud'."
Giroud did score 17 goals in his first season with the club but Henry actually fired 26, while Van Persie was a relatively slow started with just ten in his first season at the club back in 2004/05.
Both players excelled throughout their spell in north London and Arsenal fans will certainly hope that Giroud can match their achievements after an impressive start to his second season at the club.
He has already fired four Premier League goals and is likely to be first choice under Arsene Wenger throughout the season as there is little competition in the forward positions.