It looks like that evening glass of wine is going to come at a much bigger price soon. According to recent reports, the world could soon be facing a shortage of wine thanks to "extreme weather" that has affected crops.
According to The International Organisation of Vine and Wines (OVI), an intergovernmental organisation that addresses scientific and technical matters related to the industry, grape production across Europe has reached a "historic low".
Global wine production is expected to fall by 246.7 hectolitres this year with Italy expected to produce 23% less, followed by France with a 19% decrease and Spain's output falling by 15%.
On the brighter side, Portugal, Romania, Hungary and Austria have seen an increase in numbers from 2016. Outside Europe, South African wine production remained the same as last year. In South America, production increased compared with the low levels of 2016, particularly in Argentina and Brazil, but Chile's production remained low.
Australia saw an increase in wine production while New Zealand maintained a very good level despite a slight decline.
While OVI's report states that there has been an "even higher level of production" in the United States, it has not taken into account the effects of the wildfires that ravaged California's wine producing regions.
"The estimated wine production is based on USDA (United States Department of Agriculture) forecasts for grape production, relating especially to wine grapes, from August 2017 and does not therefore take into account the potential consequences of the recent fires in California (October 2017)," the organisation's press release clarified.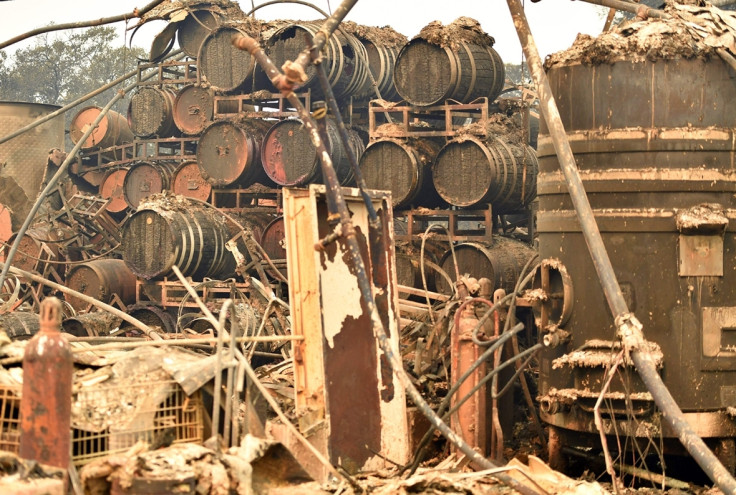 With predictions of a shortage, wine prices are expected to face a rise and that is the part consumers are most concerned about. Wine lovers took to Twitter to voice their disappointment and warn others to start stocking up.
The threat of wine shortage comes on the heels of news of an ongoing shortage of butter in France, which is due to fall in milk production in Europe and higher demand for the product abroad.