Rock and Roll Hall of Fame inductee, Glenn Frey, who passed away on 18 January, will forever be remembered for his contribution to the world of music as the founder of Eagles.
Frey lent his voice to a number of the band's songs including Take It Easy, Peaceful Easy Feeling, Tequila Sunrise, New Kid In Town, and Heartache Tonight. He also co-wrote some of the Eagles' songs, most often with band mate Don Henley, the most popular of which was Hotel California.
Following their disbanding in 1980, the Eagles members went on to pursue solo careers. Frey enjoyed success independently as well with hits like the Beverly Hills Cop track The Heat Is On and You Belong To The City, a song penned for Miami Vice.
He even ventured into acting, and guest starred in Miami Vice and in the crime drama Wiseguy. After playing the lead in South Of Sunset, which lasted for only one episode, Frey made an appearance on Nash Bridges and Arli$$. On the Hollywood circuit, he starred in the film Let's Get Harry and also played a role in the Tom Cruise starrer Jerry Maguire.
Remembering the multi-dimensional man, we look back at some of Frey's most memorable statements, about life, music and the Eagles.
About Life
Except for a few guitar chords, everything I've learned in my life that is of any value I've learned from women. — Interview Magazine
I'm just as insufferable and useless as every other dad is. The dynamic never changes, no matter what you do for a living. — Toronto Sun
The great thing about being 30 is that there are a great deal more available women. The young ones look younger and the old ones don't look nearly as old.
People don't run out of dreams — people just run out of time. — Lyrics of River of Dreams
As long as I keep taking out the garbage and cleaning up after the dogs and taking the kids to school, I'll have perspective. — Interview with Rolling Stones Magazine
Now my family is the centerpiece of my life as opposed to my career. So the nice thing for me now is I have a place to go when I'm through with rock'n'roll. I go to the studio or I come to the office and do my job. Then, I can take the hat off and go someplace where I'm needed and I'm loved and I get a lot of unconditional support. — Entertainment Today
About Music
My songs grow on people — like warts. — Musician Magazine
It seems when I put together records, as Henley used to say, they're just like movies. They should have action, tension, love scenes, places to relax.
I think it would be nice to sell 15 million albums as a solo artist. I'd have to deal with all the repercussions of that, but that wouldn't be too bad.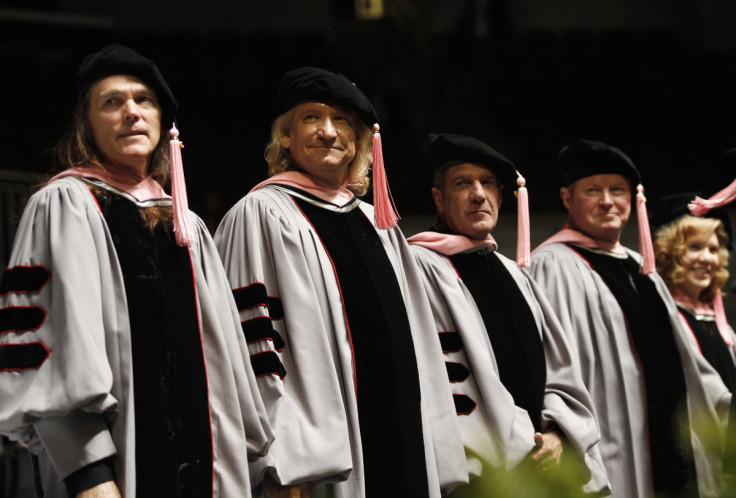 About the Eagles
Somebody asked my friend Bob Seger, Why do you think the Eagles broke up? He said, Hotel California.
If the Eagles were to get back together, it would have to be for the right reasons. I think it would look awful if it were just for the money.
Hey, I didn't make a big deal out of Hotel California. The 18 million people that bought it did.
Without a reunion, the Eagles are forever young, like James Dean. — Interview Magazine
The last two years with the Eagles were pretty intense times. There was a lot of drinking and we were all getting high a lot. My parents were relieved when I got off the Eagles treadmill.
Sometimes I wonder if the other guys in the band know how much I like them. How much of a foundation they are. — Interview with Rolling Stones Magazine