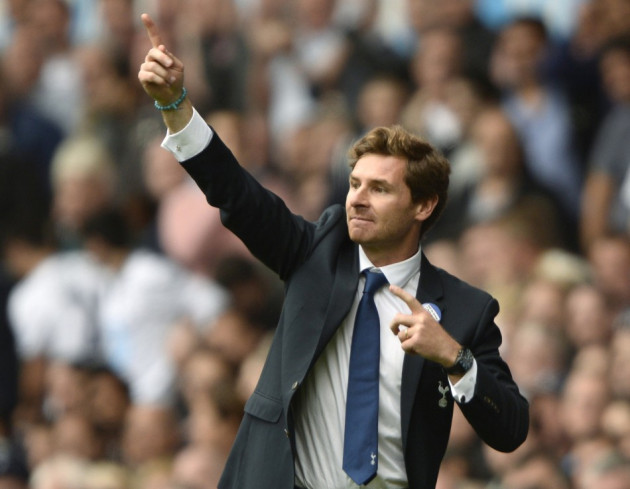 Tottenham Hotspur legend Glenn Hoddle says the club's creative deficiencies mean they won't challenge for the Premier League title this season.
While Tottenham possess the second meanest defence in the top flight, they have struggled in front of goal with only eight sides having scored fewer.
Christian Eriksen, Eric Lamela and Nacer Chadli were all signed in the summer to offset the departure of Gareth Bale, but Hoddle feels that without constant service to striker Roberto Soldado Tottenham must consign themselves to a top four finish and no more.
"I think it's just top-four for Spurs, I don't think they're in the title-race," said Hoddle. "I think they've got to show a lot more creativity at the moment.
"It's strange to say that as a Spurs player, normally it's about creation but they're about fourth or fifth in all of Europe in the defensive charts at the moment, which is unusual for Tottenham.
"They've got a very powerful, deep squad, they've got depth, a lot of quality players. But I just feel that Soldado, for instance, will score goals if he's given more opportunities.
"I think that's the next piece in the jigsaw, that's what they've got to look at to become contenders [for the title]. They've got a strong enough squad for the top-four."
Tottenham haven't found goals in the Europa League hard to come by, having scored 15 in five matches albeit against significantly weaker opposition while they put four past Aston Villa in the League Cup third round.
But in the league, goals have been in short supply and Andre Villas-Boas will be under pressure to solve this issue in order to sustain Tottenham's top four challenge, not least to nullify accusations his side are missing Bale following his world-record move to Real Madrid.
After Wednesday's League Cup tie against Hull City, who they beat in the league at the weekend, Villas-Boas' side face an acid test of life after the Welsh winger with back-to-back league games against Everton, Newcastle United, Manchester City and champions Manchester United spanning five gruelling weeks.