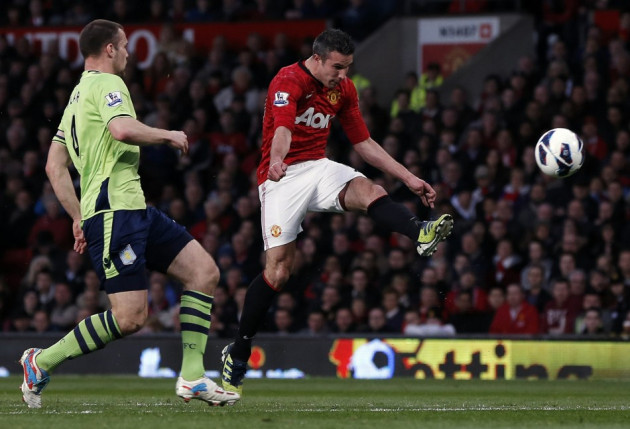 Arunava Ray
Matthew Lowton (Aston Villa) v Stoke City
Lowton's strike against Stoke City was not only a beautiful piece of technique but an important goal in their hopes of avoiding relegation The 23-year-old scored the second goal to put the Villans ahead before Christian Benteke scored the third to seal three points. At the Britannia Stadium.
The right-back controlled the ball on his chest and let fly from 30 yards to beat Asmir Begovic who could only watch the ball fly into the top corner.
Naveen Ullal
Robin van Persie (Manchester United) v Aston Villa
The Dutch international scored three goals for Manchester United against Aston Villa at Old Trafford in April and the result saw his side seal the Premier League title with four games to spare.
Van Persie scored manager a brilliant goal for United in his debut season but the goal against Villa stands out from the remaining 25 goals the striker scored in this campaign.
Wayne Rooney's long pass from his own half was well executed by Van Persie, as the former Arsenal player's left-foot volley flew past Villa stopper Brad Guzan.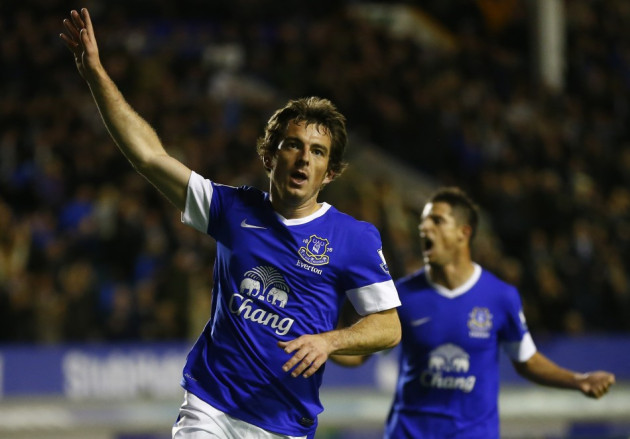 Nick Howson
Robin van Persie (Manchester United) v Aston Villa
The most stunning of sign offs for Manchester United as they secured the win, which delivered their 20th league title in lightning quick time.
Van Persie had also tapped home the opener inside two minutes, but he produced the most sublime finish of the season when he his rasping volley flew beyond Brad Guzan.
The Duchman has been in debt to those who have supplied the bullets for him this season, none more so than Wayne Rooney, whose exquisite 40 yard pass over the head of Ron Vlaar almost eclipses the goal itself. Visionary brilliance.
Srinivasan Chandrashekar
Leighton Baines (Everton) v Newcastle United
Remember Roberto Carlos? Well meet his match. Baines unleashed an absolutely unstoppable shot into Tim Krul's top corner in early January, on the Toffees' way to a 2-1 win at St James' Park.
That the Everton star is one of the finest left-backs in the Premier League and possibly even world football is nothing new. Indeed, it is surprising bigger clubs haven't been able to prise Baines away from Goodison Park.
With the left-back slot beckoning at Old Trafford, expect Baines to step up and deliver for the champions for next season alongside ex-boss David Moyes.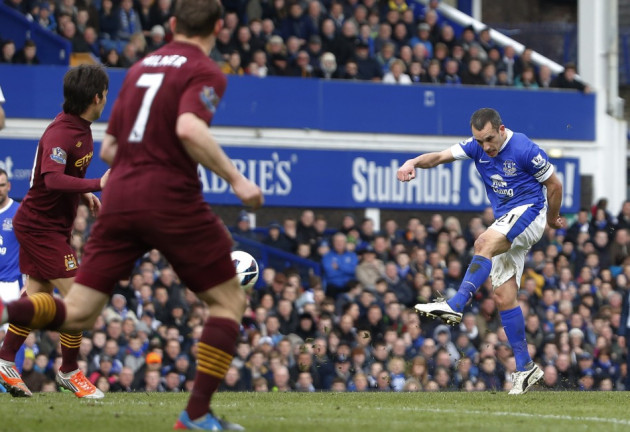 Tony Mogan
Robin van Persie (Manchester United) vs Aston Villa
Having scored a similar effort against Everton as an Arsenal player last season, Van Persie's stupendous effort against Aston Villa in April has done the unimaginable and topped that.
Although there may be other goals that possessed slightly more individual significance to a team's Premier League fortunes, the Dutchman's simply obscene volley will not be forgotten in a hurry.
The sight of Van Persie unleashing remarkable efforts is common place now, but to connect so perfectly with a ball that dropped from such height following a sumptuous pass from Wayne Rooney, without breaking his stride was extraordinary.
Vishnuprasad S
Leon Osman (Everton) v Manchester City
Osman's 30-yard curler against City tops the list of best goals of the 2012-13 season. Seamus Coleman cut inside from the right and pulled the ball back for the incoming English international. Osman lets fly with his wrong foot to find the corner.
Joe Hart was left with no chance as the ball sailed into the England No. 1's top corner. With the scores tied at 0-0, it was a crucial goal to the match and also the Premier League season. Nikica Jelavic added another in stoppage time to give the Toffees a 2-0 win and effectively end City's hopes of defending their title.