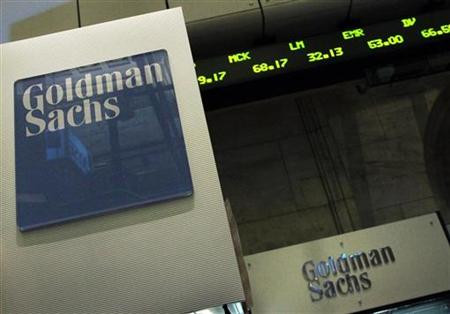 US investment bank Goldman Sachs suffered a humiliating setback after Facebook chose rival Morgan Stanley to lead its Initial Public Offering (IPO).
In a further knmock, Facebook was expected to name JPMorgan as a second co-lead underwriter for the social media giant putting Goldman Sachs third.
Having arranged a $1.5bn (£1bn) private offering last year and making a $450m stake in the site in January 2011, Goldman Sachs may have been confident it would get the much coveted left lead role.
But, according to the Evening Standard, Facebook insiders said that chief operating officer Sheryl Sandburg was annoyed by the sale process after shares were offered only to its private wealth clients from the US.
"It would seem that the Goldman Sachs-Facebook relationship was strained as a result of that deal," said Jack Ablin, who helps oversee $55bn as chief investment officer for Chicago-based Harris Private Bank.
Both Morgan Stanley and Goldman Sachs refused to comment.
Eight years after it began, Facebook has 845 million monthly users worldwide and last year made a profit of $1bn.
Registration documents filed with the Securities and Exchange Commission (SEC) reveal that founder and CEO Mark Zuckerberg, 27, owns 28.4 percent of Facebook.
The documents do not include Facebook's market value, but reports suggest it could be as much as $100bn.
Facebook hopes to raise $5bn in its IPO, which would be the most for an internet company since Google raised $1.9bn in 2004.
In a personal letter, Zuckerberg stresses that Facebook's "social mission" was to "make the world more open and connected".
He adds: "We don't wake up in the morning with the primary goal of making money, but we understand that the best way to achieve our mission is to build a strong and valuable company.
"This is how we think about our IPO as well. We're going public for our employees and our investors. We made a commitment to them when we gave them equity that we'd work hard to make it worth a lot and make it liquid, and this IPO is fulfilling our commitment.