Golovkin vs Canelo farce the latest case for falling out of love with boxing
GGG vs Canelo was supposed to remind us all of why the sport is so great.
Instead, it was another reason to feel more out of touch with the product today.
2017 has been littered with cases for cynicism going forward.
It was supposed to save boxing in 2017. Gennady Golovkin vs Saul 'Canelo' Alvarez was the sport's redemption after a year when its identity was lost and reputation sullied. It was supposed to be a stark reminder of all that is good about the sweet science, but instead, a feeling of disillusionment hangs heavy in the air.
GGG vs Canelo was meant to be the perfect remedy after the all-consuming pantomime that was Floyd Mayweather vs Conor McGregor. But the implausible scorecard presented by judge Adelaide Byrd that denied Golovkin victory took the wind out of boxing's collective sails and left many feeling more cynical than ever.
Questionable decisions are a part of boxing – see the absurd call that saw Jeff Horn given the win over Manny Pacquiao in their WBO welterweight contest in Brisbane in July, or Andre Ward's split decision win over Sergey Kovalev last November that divided so many boxing purists.
But in Sin City five days ago, it stung more painfully than ever and acted as another reason to throw up your hands in despair after what has been a wearisome period for the sport.
A sense of frustration and disenchantment is creeping in from all areas. While Kovalev vs Ward and Canelo vs GGG provided us with a realisation of a palpable rivalry between the best in their respective classes, the desperate pursuit of revenue now routinely leaves us stuck with manufactured conflicts doused in contrived hype and transparent bluster.
Case in point; Tony Bellew vs David Haye. Haye was still light years away from returning to the summit of the heavyweight division after smashing his way through a hastily assembled set of tomato can fights. He and Bellew were paired and given free rein to tear up press conferences and public weigh ins to fill a demand for carnage – with Anthony Joshua and Wladimir Klitschko enjoying a much more tranquil build-up that ran almost concurrently.
There was nothing real about it and while fight night was a fun, night-in-with-the-beers affair, it failed to service boxing in any shape or form despite it being forced down our throats for the first two months of the year. There doesn't really seem to be a need to do it all again – but that is exactly what is being lined up just in time for Christmas.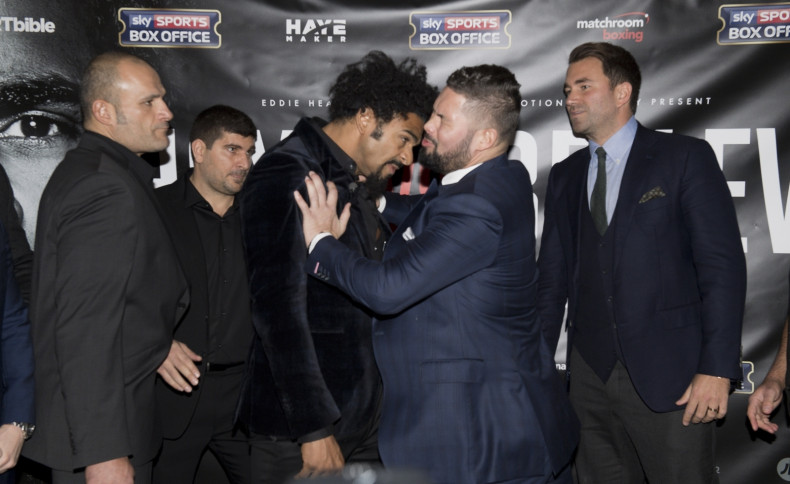 Those who tuned into watch Haye's initial two comeback fights against Mark de Mori and Arnold Gjergjaj did so via free-to-air television – now pretty much an alien concept with Callum Smith's World Boxing Super Series win on Saturday [16 September] a welcomed exception. While UK viewers can count themselves lucky they aren't faced with US prices, a free-to-watch fight is a worrying rarity with boxing now the most expensive sport to follow from the comfort of your own home.
With Sky Sports subscribers so regularly forced to pay extra to watch UK prize fighters on Sky Sports Box Office, it was galling to see ITV attempt to get in on the act and charge a £9:95 PPV fee to watch Chris Eubank Jnr defend a widely derided title against Renold Quinlan and Arthur Abraham. Plenty are keen to watch the younger Eubank, but will not pay for a fight for the sake of it. Eubank Snr was so often the star of the old Big Fight Live era, but it smacks of something between naivety and ignorance to assume boxing fans will pay up for such paltry offerings in 2017.
BT Sport's Fight Night have offered some bang for your buck with their efforts to wrestle boxing coverage away from Sky Sports, giving viewers the chance to closely follow the respective rises of Anthony Yarde and Daniel Dubois. Dubois, a supreme specimen with power that could one day rock the heavyweight division, has steamrolled through five fights in six months, with little or no step up in the quality of his opponent. What the 20-year-old actually takes away from such outings is one concern.
But an even greater one would be for the irresponsible matchmaking that sees fighters wrongly paired with the prodigy for the sole purpose of adding to his highlight reel. The chilling knockout of AJ Carter on the undercard of Billy Joe Saunders and Willie Monroe Jnr's clash served to highlight that concern; the decision to have him in the ring with Dubois was borderline dangerous.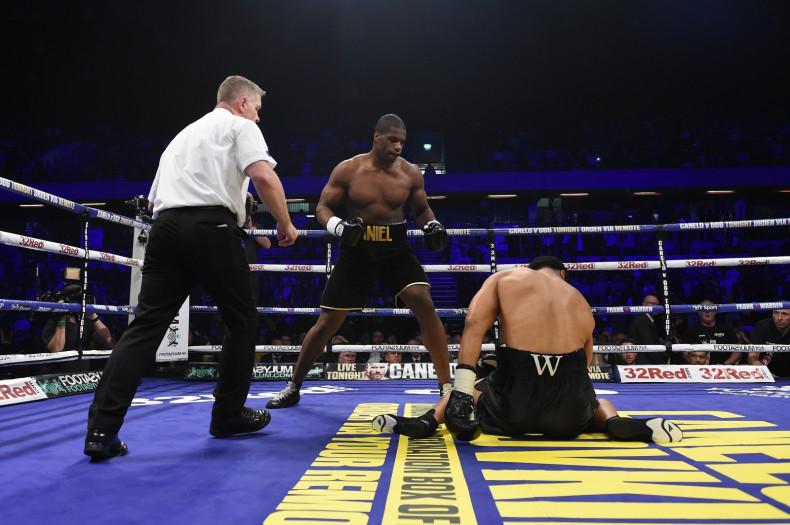 The year of 2017 has been on for cross-over fight and plenty are now sick to death of it. No longer content with watching boxing's best meet inside the ring with UFC's finest doing likewise in the Octagon, there has been an obsessive clamour to compare to the two practises, sparking tired debates over which is the better. As former UFC contender-turned analyst Dan Hardy explained in an interview with IBTimes UK earlier this year; no one is comparing badminton to table tennis, so why does it happen with boxing and MMA?
The end of the Mayweather vs McGregor circus has thankfully seen those questions quieten but the obsession with seeing both sports collide needs to stop. Their August showdown in Las Vegas in no way served boxing or mixed martial arts; just the profiles of the two men inside the ring that night. Boxing nor UFC needs it again and while millions were sold on the bombastic build-up McGregor vs Mayweather brought, there really isn't another spectacle like it that is worth our time, money or interest. Let's move on.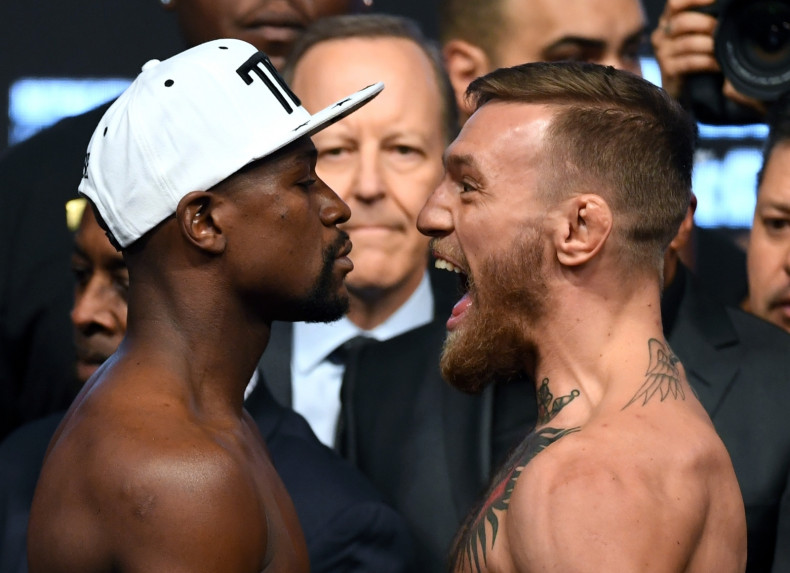 But another side-attraction to the sport is developing following the announcement that Rio Ferdiannd will start a career in the ring at 38 years old. While there is a level of understanding as to his reasons for taking on the challenge, the relationship between the betting firm powering his rise suggests we have another hollow spectacle on our hands.
In some ways, it has been a triumphant year. Joshua and Klitschko tore the house down in one of the greatest sporting spectacles seen on these shores in the last 30 years; a true meeting of champions on the biggest stage. And through Katie Taylor, Claressa Shields and Nicola Adams, the women's fight game in the professional world now has a profile the like of which we haven't seen before.
But those moments of hope have very much been in the minority over the last nine to 10 months. People have still watched - it would take something truly seismic to change that - but have too often been left short-changed and exasperated with the product put in front of them. The sport has some making up to do in the remainder of the year and in 2018.