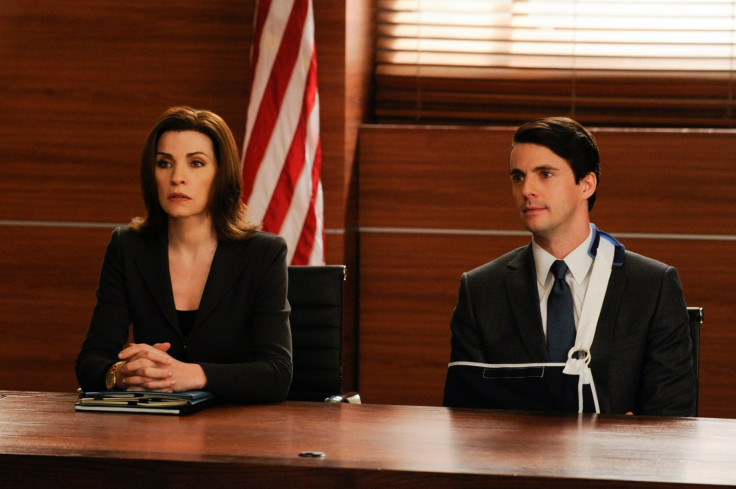 The Good Wife season 7 is set to return this fall but the courtroom drama series by CBS has lost many of its leading characters including Kalinda and Finn Polmar.
Everyone was aware that Archie Panjabi's character will leave the series after the season 6 finale. However, the exit of Matthew Goode's character Finn was a huge shock as fans were expecting some crackling romance to brew between the disgraced State Attorney and her partner.
During the final moments of the season 6 finale episode, Finn tells Alicia that he is trying to fix his relationship with his estranged wife and drops his decision of a partnership with her because there is too much sexual tension between them.
Alicia's husband Peter Florrick, on the other hand, has decided to run for Vice Presidency of the US but he insists he will not run unless his entire family approves.
After Will Gardener's death, fans were hoping to see romance bloom in the life of the successful attorney but to their dismay, both of Alicia's possible love interests, including her former campaign manager Johnny Elfman (Steven Pasquale), have left her in the previous season.
There are chances that the former State Attorney will return to her husband and help him in his campaign for Vice presidency.
Show producers Robert and Michelle King, meanwhile, have said British actress Cush Jumbo will be joining the cast of Good Wife for season 7 to fill the void for Kalinda.
"I wouldn't say she's replacing Archie because she's irreplaceable, but we wanted someone who could fill that same interesting dynamic on the show without doing the same thing," Robert told TV Guide.
"We're still figure out exactly [her role], but we're not suggesting that Cush will be an investigator or take on that role," Michelle added.
The Good Wife season 7 is yet to get a premiere date from CBS but the network has confirmed that the show will return in fall this year.