Google I/O 2015 keynote livestream - How to watch online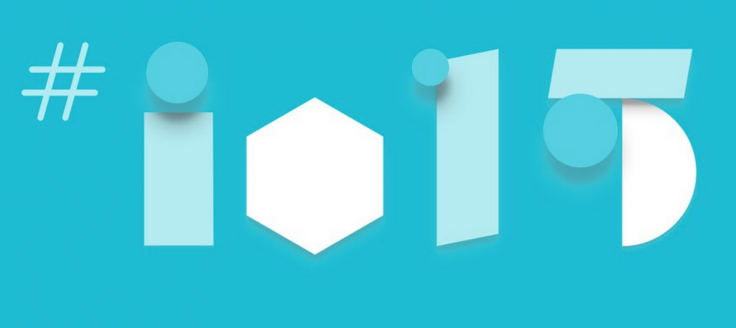 Google will hold its annual developer conference in between Microsoft's Build conference and Apple's WWDC, and as well as providing a live stream of its opening keynote, the company will be streaming up to 20 sessions during the two days of the conference.
Google is expected to talk about a huge variety of topics during the conference including Android M, Google Glass 2.0, Chromecast, Projects Ara and Tango, an update to Android TV, more on its plans to offer live satellite imagery to everyone and its plans to dominate the Internet of Things platform.
If you want a full breakdown of the predictions from the conference make sure to read our preview where we look at the 10 things to expect at Google I/O 2015.
Here we will give you all the details you need to follow the events taking place in California from the comfort of your armchair/desk/bed.
Where is Google I/O taking place
Just like Microsoft, Google is holding its annual conference in the Moscone Center in downtown San Francisco.
What time is the Google I/O keynote?
Google is kicking things off relatively late on day one, with the keynote set to take place at 9.30am local time, and here is a list of times around the globe:
San Francisco - 9.30am
New York - 12.30pm
London - 5.30pm
Amsterdam - 6.30pm
Johannesburg - 7.30pm
Bangkok - 00.30am
Hong Kong - 1.30am (Friday)
Seoul - 2.30am (Friday)
Sydney - 4.30am (Friday)
Where can I watch the keynote livestream online?
Google has revealed that it will be providing a live stream of the opening keynote on the Google I/O 2015 website.
What else will be livestreamed?
Along with the headline-grabbing keynote, Google will livestream 25 of the sessions taking place throughout the two days of the conference, with six being livestreamed on Day One (28 May) and 19 on Day Two (29 May).
Here is a snapshot of the sessions being broadcast live online:
Day One (28 May - times in GMT):
9pm - 10pm Google Cloud Messaging 3.0
9pm - 10pm What's new in Android
10pm - 11pm Smarter monetization with AdMob and Analytics
10pm - 11pm What's New in Android Development Tools
11pm - 12am The next generation mobile web
11pm - 12am What's new in Google Play services
Day Two (29 May):
12am - 1am Growing games with Google
12am - 1am Making apps context aware: Opportunities, tools, lessons and the future
12am - 1am Material Now
5pm - 6pm Polymer and modern web APIs: In production at Google scale
5pm - 6pm Smarter user acquisition with App Indexing, AdWords and Google Analytics
5pm - 6pm A little badass. Beautiful. Tech and human. Work and love. ATAP
6pm - 7pm Project Tango - Mobile 3D tracking and perception
6pm - 7pm Tech for a better world, faster: A discussion with Google.org's social innovators
7pm - 8pm Designing for virtual reality
7pm - 8pm Firebase: An overview
7pm - 8pm Helping Moonshots Survive Contact with the Real World
9pm - 10pm Developers connecting the world through Google Play
9pm - 10pm Developing for the living room with Google
9pm - 10pm Improve your Android app's accessibility
10pm - 11pm Android Wear: Your app and the always-on screen
10pm - 11pm Android best practices for data transparency
11pm - 12am Democratizing Education
11pm - 12am Developing with Google on iOS
11pm - 12am Engineering for the Stratosphere - Presented by Women Techmakers
© Copyright IBTimes 2023. All rights reserved.