Google I/O 2015 preview: 10 things to expect - Android M, Ara, Tango, Chromecast 2.0 and more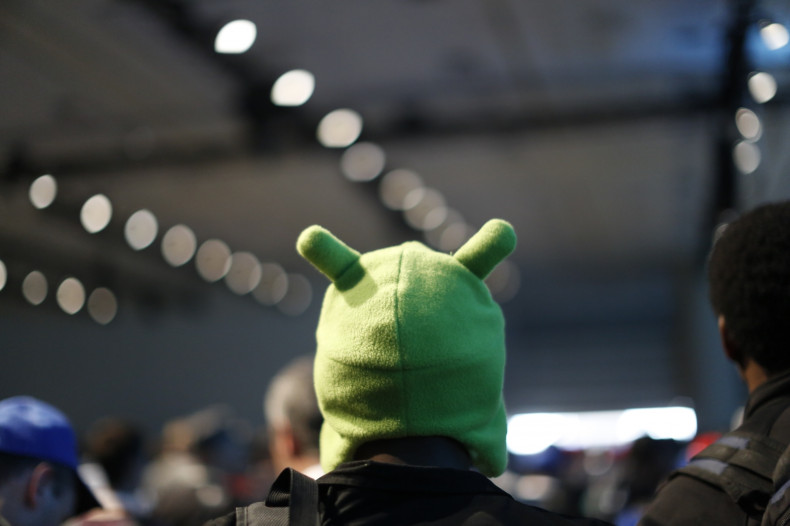 Sitting between Microsoft's Build conference and Apple's WWDC, Google I/O is a chance for the search giant to bring together its developer community as well as show off to the wider world the technologies and innovations it is working on.
Google has used its I/O developer conference in recent years to show off the latest updates to its market-leading Android mobile operating system and 2015 is likely to be no different with Android M set to grab a lot of the headlines.
But that is just the tip of the iceberg for a company which has interests in areas as diverse as autonomous cars, satellites, online search, TV, wearables, smartphones, and home automation.
Here are 10 topics we expect the company to address during its Google I/O conference kicking off at 5.30pm (GMT) on Thursday, 28 May in the Moscone Center in downtown San Francisco:
Android M - Macaroon, Marzipan, Mars Bar?
Unsurprisingly, Android is likely to be front-and-centre at Google I/O 2015 and while it may now have been removed, a session entitled Android for Work Update specifically referenced Android M in the description.
Beyond saying that it will bring "the power of Android to all kinds of workplaces" the session description gives little away about what new features we can expect in Android M (or indeed what it will be called).
If Google continues its alphabetical, sweet-themed nomenclature (cupcake, donut, eclair, froyo, gingerbread, honeycomb, ice-cream sandwich, jellybean, Kit Kat, lollipop) then we can look forward to something like Android Marzipan, Android Macaroon, or even Android Mars Bar.
As for features, we would like to see Google seriously address the way the operating system is updated, with less than 10% of Android users currently running Android Lollipop, six months after it was released.
Expect more voice control (see below), increased security measures (native support for fingerprint sensors) and more granular control over the data that apps are able to access on your phone or tablet.
Chromecast 2.0
Google's Chromecast was a surprise hit for the company when it was launched a couple of years ago and now the company looks set to launch an updated version.
A session entitled "Designing games for Google Cast" has been added to the Google I/O schedule with topics including "choosing the best Google Cast SDK technology for your game, designing for the mobile and television experience on multiple screens, and adapting existing game design patterns to a multi-screen interactive format".
Google has previously confirmed it is working on a new version of Chromecast which will "give us a better opportunity to take full advantage of a large screen paired with a small screen".
Project Ara
With Google set to begin public trials of its modular phone in Puerto Rico in the second half of 2015, we expect to see much more on this innovative smartphone.
The Ara smartphone is an area of intense interest for Google at the moment and we expect to get more details on how the phone will work and how apps like Ara Configurator and Ara Manager will let you set-up and manage your phone.
Google Glass 2.0
Back in January, Google stopped sales of Glass. Many saw this as the end, but it was simply a move by Google to limit expectations (albeit way too late). The company is working on the next version of Glass, and if the CEO of Italian eyewear manufacturing company Luxottica, Massimo Vian, is to be believed, then the next version is coming soon.
Google has said that it has handed Glass development to Tony Fadell, the inventor of Nest and one of the people responsible for the design of the original iPod.
Longer battery life, cheaper, better sound quality and a better display are all expected - though a Google I/O launch is still only a possibility.
Project Tango
With Oculus Rift, Gear VR and Microsoft's HoloLens, augmented reality and virtual reality technology is getting very interesting at the moment, and Google's Project Tango could be the next big thing.
Unveiled last year, Project Tango consists of smartphones and tablets which can create 3D maps of the world around them. Google has been putting these devices into the hands of developers so we expect to see some results at Google I/O this week.
A wearable to "blow your socks off"
The Advanced Technology and Projects Group (ATAP) is known as Google's Darpa, and it was this group which delivered Project Tango last year.
At Google I/O 2015 the group is set to unveil a wearable device which the company said "will blow your socks off" before cryptically adding "we mean this more literally than you might think".
The description goes on to say:
"Our goal: break the tension between the ever-shrinking screen sizes necessary to make electronics wearable and our ability to have rich interactions with them. Why can't you have both? We like to build new things. Sometimes seemingly impossible things."
Android TV
Announced at Google I/O 12 months ago, Google's latest attempt to take control of the living room has gotten off to a pretty slow start.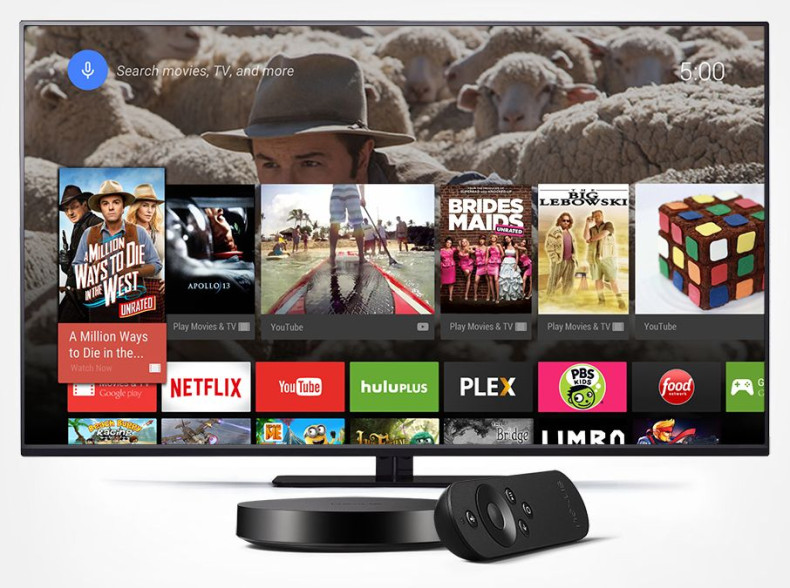 The Asus-built Nexus Player arrived in the US last October and in the UK this March and the company has announced partnerships with Sony, Sharp and Philips but the platform is still some way from becoming used widely.
The big problem for the platform (as we see it) is the lack of apps available and in particular the lack of games available. If Google manages to bring the depth of apps available on Android smartphones and tablets to its TV platform, then it could be onto a winner.
Satellite Imaging
Google could be about to bring the ability to look at real time feeds of satellite imagery to everyone - and not just the NSA. In a session entitled "The Earth in real time" Google says it is "looking to take the next step forward in satellite imaging and find new ways to help people use data from space to solve problems on Earth".
Last year the search giant bought satellite imaging company Skybox for $500m (£323m) and it appears as if the resources of Google have supercharged its original plans of launching 24 image satellites into space by 2018.
How this will work in reality is not clear yet. Will we all be able to log into Google Earth Live and watch everything happening around the world live via satellite?
Whatever Google unveils, it is likely that there will be a backlash from advocates who previously hit out at Street View as being an invasion of privacy.
Voice control
Getting voice control right will give Google, Microsoft or Apple a huge advantage over their rivals and at I/O 2015, the search giant is set to expand the voice capabilities in Android greatly.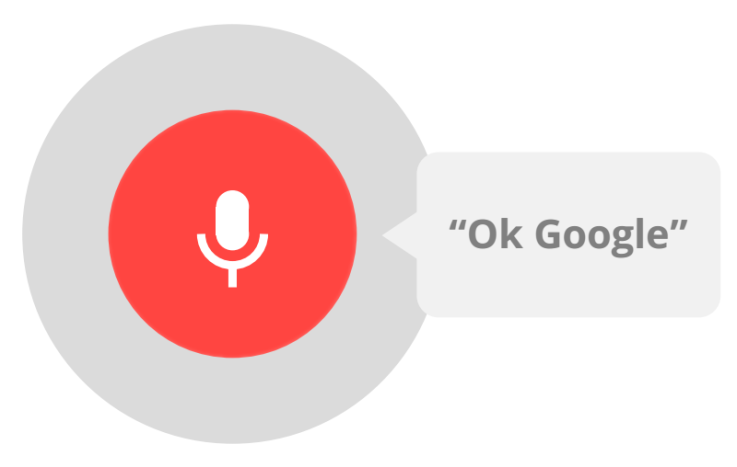 OK Google currently offers limited voice search
Google
Google will radically overhaul the way we can use our voice to interact with devices running Android in the latest update to the software.
A session entitled "Your app, now available hands-free" scheduled for the opening day of Google I/O asks the question: "What if you could provide users with a new method of access to your apps with little to no development overhead? In this talk, we will discuss ways to give anyone access to their Android device through voice alone."
This suggests voice will permeate all areas of the OS, from apps to settings and even controlling the hardware on which it is running. This means turning your camera on with your voice, opening and closing apps (Google's own and third-party ones) and navigating around the Android interface.
If Google gets this right, it could be really powerful, but it will depend on the support of manufacturers and more importantly developers to integrate the feature into their apps.
Home automation - Nest and beyond
With Dropcam and Nest Google has acquired a couple of the most interesting startups in the home automation space and the company is looking to expand its reach in this area - not with new hardware, but with a new operating system.
Codenamed Brillo, the new OS is under development for low-power Internet of Things devices according to a report from The Information which says Google "is likely to release the software under the Android brand, as the group developing the software is linked to the company's Android unit."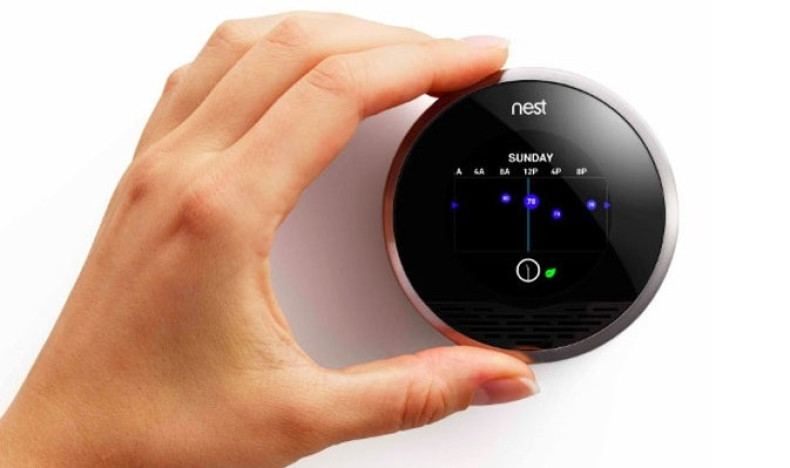 The company will likely dub the new software Android Home, to join Android Wear, Android TV and Android Auto.
Google's last attempt at capturing the smart home market - known as Android@Home - has quietly disappeared so the company will be hoping this latest offering will have a bigger impact.