To a chorus of smug 'I-told-you-sos' from the technology media fraternity, Google has suspended development of its modular phone initiative, Project Ara. The research was supposed to produce a smartphone which could be taken apart, rebuilt, upgraded and have different components added or replaced easily by the user, making the annual upgrade cycle as we know it obsolete.
Project Ara began life inside the Advanced Technology and Projects team of Motorola Mobility when it was a subsidiary of Google in 2011 and 2012. At its annual developer conference in May 2016 Google announced a number of hardware partnerships for producing Project Ara handsets, and said a version for developers to fine-tune would arrive in the autumn.
But Google's dreams of a phone which customers can fix and upgrade themselves have been cast aside, to sit in a California storeroom next to the dusty remains of Google Glass, the Nexus Q, Google Wave, Google Reader and dozens of other projects and services let go by parent company Alphabet over the years.
Google was not alone in its bid to make a modular smartphone. The handsets of environmentally conscious Fairphone feature some aspects of modularity. Users can take them apart and remove the battery, camera, speaker, microphone and other components. Broken parts can be replaced but upgrades are not yet available.
LG is also having a stab at modularity with the G5. Here, the bottom of the phone detaches and can be replaced with a handful of accessories. One adds physical camera controls, one improves battery life, while another gives the G5 better audio quality from Bang & Olufsen.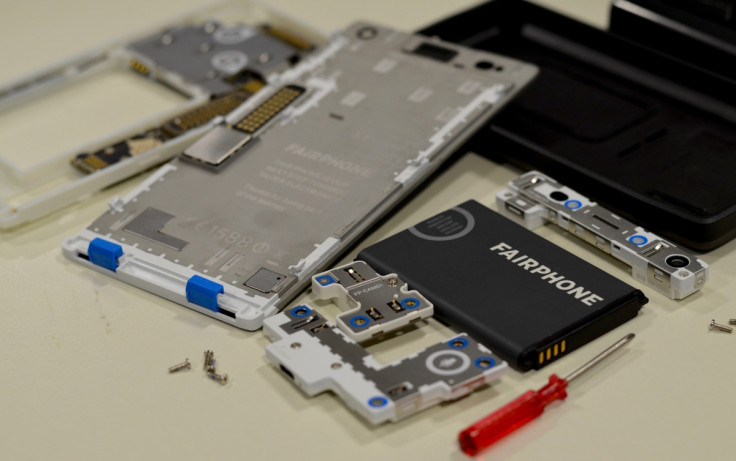 But none of these approaches has become the magic solution the stagnated smartphone market has been yearning for. While modularity seems like the obvious next step for companies quickly running out of innovative ideas to part consumers from copious amounts of cash every year, features like thinness, design and lightness still reign supreme. Modularity struggles to match any of these innovations.
Apple is about to launch the iPhone 7 without a headphone jack, and while its shock removal is partly to drive the industry away from analogue audio connections and towards digital and wireless, it will also likely make the phone thinner than ever, a fact Apple will proudly proclaim. Design chief Jony Ive's pencil is unlikely to ever sketch a fatter iPhone with exposed screws and removable components.
Some consumers might well hanker after modularity, but this flies in the face of smartphone makers' current cycle of selling a brand new model every year. Why pay £600 for the new one when a £50 processor gives your old phone the same performance, or a £40 camera module takes equally sharp photos? This scenario feels like it has come from an alternate universe, where smartphones were sold in the same era as kettles requiring their own plug and fuse, and cars were fixed with spanners not computers.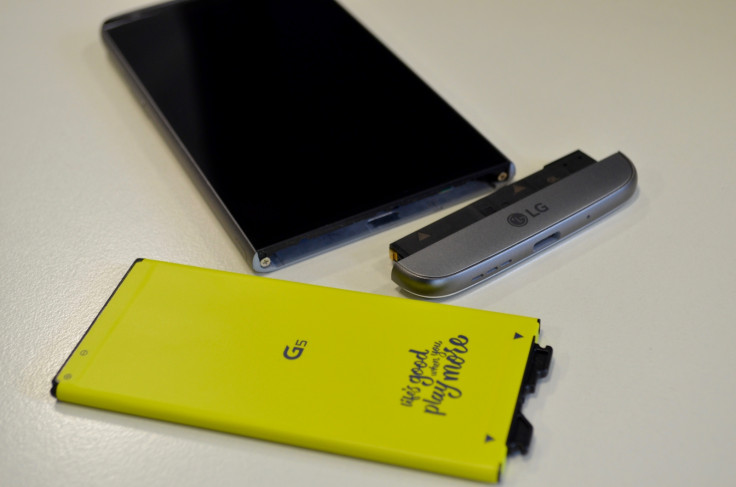 Shoppers are all too aware of the 12-month cycle and how keen manufacturers are to ditch features, and even whole technologies, at the drop of a hat. This mindset is a likely contributing factor to the LG G5 "failure to generate sales", after it launched earlier in 2015. The company's 'Friends' system of modular accessories made for a good sales pitch, but asking buyers to invest £150 in better audio or £80 in a couple of camera buttons is a tall ask when the system could well be abandoned by LG a year down the line. Restricting which third-party companies could produce 'Friends' products only compounded the issue.
Apple's dock connector changing to Lightning and microUSB becoming USB Type-C are once-in-a-decade headaches we can just about deal with, but buying into a bespoke modular system — be it from Google, LG or Fairphone — is asking for trouble and consumers know it.
Modular smartphones demand a level of commitment we 12-month contract devotees are too finicky to commit to. We might claim an allegiance to Apple or Android, but we want to buy a new one every year or two. For now, buying a modular phone means buying a ticket to an unknown destination, via a journey where the accessories you buy could become redundant at any time.
By owning Android, the world's most popular smartphone operating system, Google should be in the best position to make the modular smartphone work. It could launch a new Nexus handset with DIY upgrade features built in, with a framework for partners like Samsung and Huawei to follow on their own phones. Shelving Project Ara suggests, for now at least, that simply was not viable.
Until consumers stop being lured into buying the thinnest, lightest and brightest year in, year out, the long-lasting, money-saving modular smartphone will remain nothing more than a hobbyist's niche.