The LG G5 may look similar to the G3 and G4 which went before it, and as such it looks broadly like a lot of other smartphones for sale today, but in one important aspect it is very different to everything else.
That's because it has a modular design whereby parts of the phone can be interchanged for upgrades. These range from extra battery life, to a module for increasing headphone sound quality, to adding extra physical controls for the camera.
LG G5: Design and hardware
Despite the modular system, the LG G5 looks just like any other flagship phone. It has a 5.2in screen which curves slightly around the top edge, no physical home button, a volume rocker on the left and a power/screen lock button on the back which has an embedded fingerprint sensor. Above this there are two rear cameras, one regular 16-megapixel sensor and one 8MP but with a wide angle lens.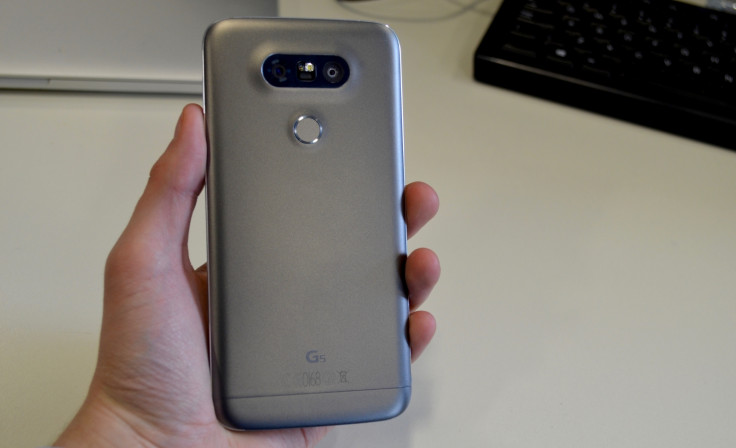 At 7.7mm and 159g, the G5 is pleasantly thin and light, but despite the tiny screen bezel it feels slightly too large for me. The G5 is claimed to have a metal body, but it feels warmer in the hand than the iPhone 6 and Huawei P9, and other reviews have found scratching the surface reveals a plastic body underneath the metallic finish.
The G5 is a handsome phone with a lot going for it. It's a little too wide for my tastes but visually a commendable effort considering how attractive rivals like the Galaxy S7 and Huawei P9 are.
LG G5: Modularity
The G5's modular secrets are hidden beneath a removable panel on the bottom of the phone. Press a button on the side and pull to remove the battery and panel, which disconnect from each other. Accessories can then be attached to the battery in place of that panel.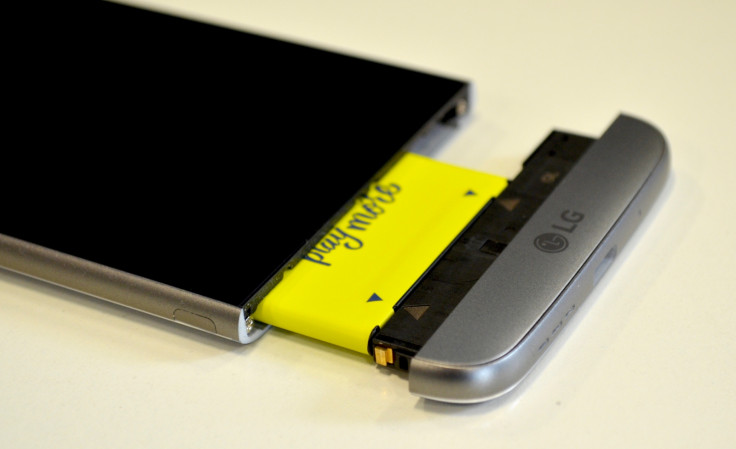 At launch LG showed off a camera grip with physical controls for the shutter and zoom (£70) and a Bang & Olufsen amplifier to improve sound quality (£150). Both are expensive, the camera module really doesn't turn the phone into a better camera, and I doubt there will be many more options any time soon.
I just don't feel manufacturers will both investing time and effort into an accessory which only works with one phone from, let's be honest, not the most popular handset maker out there. It's like targeting a niche within a niche and I think there simply isn't enough incentive there.
It's a neat idea which is well executed, simply to understand and seems quite durable – although killing your phone by removing the battery every time you want to change the accessory is a pain. And, annoyingly, the bottom panel doesn't line up properly with the rest of the handset. The modular smartphone of the future feels close, but LG hasn't quite cracked it at its first attempt.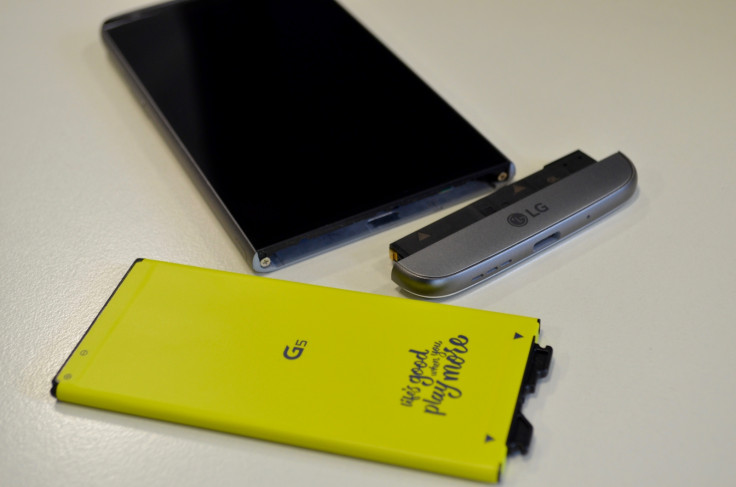 LG G5: Display
A lovely 5.3in panel is bright, crisp and sharp thanks to a resolution of 1440 x 2560, more than any iPhone and equal to the Samsung Galaxy S7. It looks great, responds quickly and I really have no complaints other than, for me personally, tapping icons at the top when holding the phone one-handed is a precarious stretch.
LG G5: Camera
If the modular design was the G5's miss, then the camera is definitely a hit. The rear camera has two lens, one regular and for snapping wide-angle images. It may sound like a simple feature, but it really is refreshing to get such a wide view from a smartphone.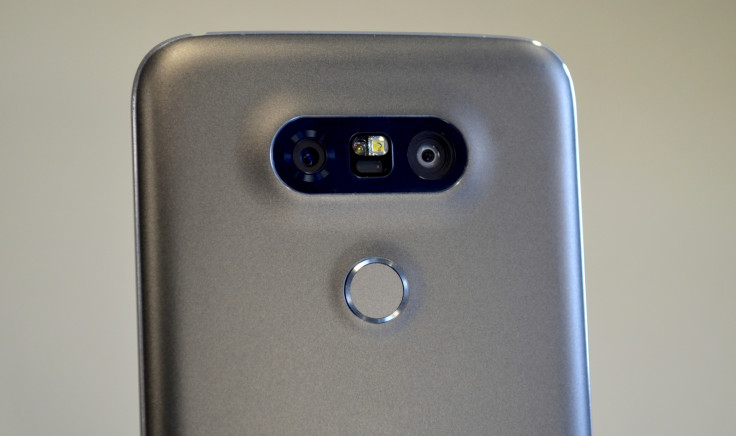 There is a degree of fish-eye when shooting objects up close (where straight objects curve to the edges of the frame), but move back a little and the view is akin to using an SLR camera, It's so wide, in fact, that you need to watch out for taking a photo of your own fingers, just like everyone's grandparents did in the Nineties.
It's a shame LG didn't give both rear cameras the same resolution. The regular lens gets 16 megapixels, which is great, but wide angle photos are just 8MP, which feels like a step backwards. LG has given wide angle photos with one hand and taken image quality away with the other.
That isn't to say the camera is a disaster. The wide angle is still my favourite of the two and the photos are fine, just not quite stunning. There is a full manual mode for tinkering with the white balance, ISO and aperture, while video can be recorded in Full HD (1080p) and Ultra HD (4K), but the latter only for five minutes at a time, likely due to the potential for overheating and filling up huge chunks of the phone's 32GB of expandable storage.
Below are two photos, the first taken with the regular camera and the second taken with the wide angle camera. The phone was held in exactly the same position for each image.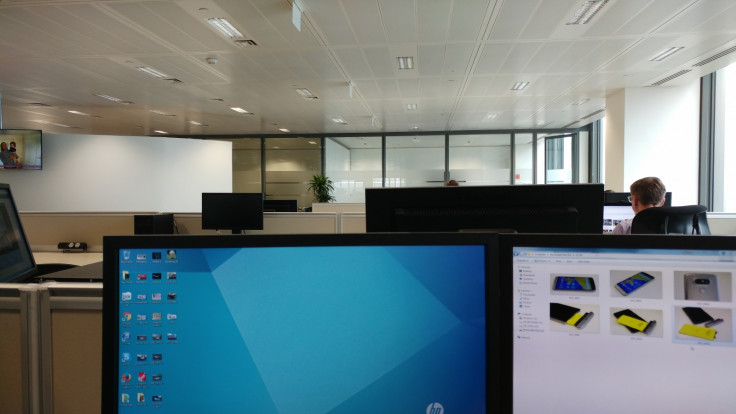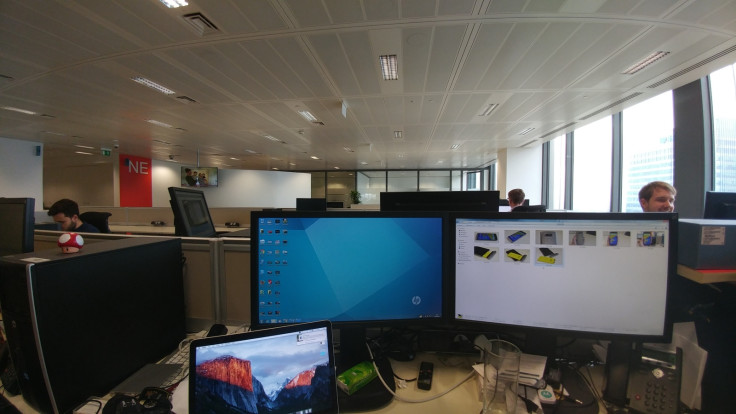 LG G5: Software and performance
The G5 runs Android 6.0 Marshmallow, Google's latest mobile operating system. Out of the box the phone has LG's own user interface spread over the top, changing icons and making adjustments to elements like the lockscreen and notification panel. I undid a lot of these changes by switching to the Google Now app launcher, which the phone gave me the option to do as soon as I booted it up.
A useful software addition by LG is an always-on display which shows basic, black-and-white information when the handset is locked. Icons alerting you to unread texts, emails, tweets and Whatsapp messages are all shown here, as it the time and date. Other than the LG Health app, the G5 is free of unwanted bloatware.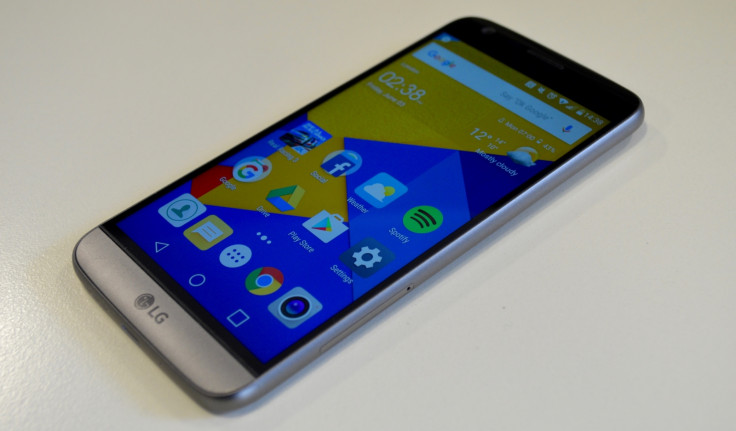 As for performance, a quad-core Snapdragon 820 processor with 4GB of RAM ensures everything runs smoothly. The phone gets hot while charging but is otherwise fine and can handle most tasks without any stuttering or slowdown.
Battery life from the 2,800mAh cell is good enough without being a showstopper. It'll consistently last a full day but often be dead early the next working day unless you charge up every night. Rare for any flagship smartphone is the G5's removeable battery, which will help satisfy the needs of any power-users out there.
Our verdict
I really respect LG for trying something new with the G5. The wide angle camera is great and something I've really enjoyed using (despite the megapixel shortfall), but the modular design, while clever, feels unfinished.
Physically it's a decent system, but I really worry that a lack of compelling and affordable accessories will kill the system before it is given a chance to succeed. Manufacturers simply won't bother designing accessories for it unless the G5 sells incredibly well.
That aside, the G5 is a handsome phone with a great screen, good performance and a nice camera. At around £450 SIM-free, the G5 is cheaper than the Samsung Galaxy S7 when that was new, but they are not roughly the same price. Contracts from Carphone Warehouse, who provided this G5 for review, start at £31 per month with 1GB of data and unlimited calls and texts.
Scores
Screen: 9/10 - Slightly too large for me, but otherwise very nice and high quality
Camera: 8/10 - Wide angle lens is a revelation, manual mode is good, but resolution could be higher
Software: 8/10 - Pure Android isn't quite possible, but LG's personalisation is good and always-on screen is useful
Design: 8/10 - Great looks and a unique design, but modular feature needs work - or removing entirely
Build quality: 7/10 - Metal body feels like plastic and removable edge doesn't line up as neatly as it should at this price
Overall: 8/10 - A solid attempt which gets a lot of things right, but the modular features struggle to justify themselves
The Good:
Unique design

Great screen

Wide angle camera
The Bad:
Modular design is lacking

Metal feels like plastic

Could be cheaper