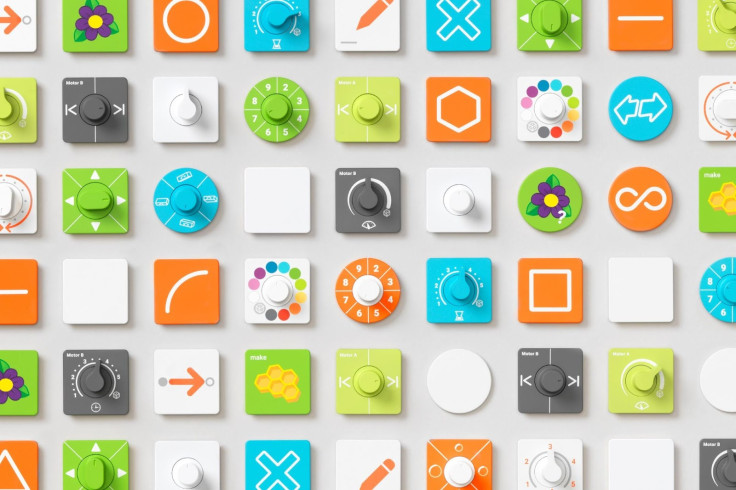 Google is launching a modular coding kit for kids as part of a new initiative called Project Bloks, an open-source hardware platform aimed at making computer programming accessible to children. The building blocks-like system allows children to join modules together to give connected toys and devices specific instructions.
The importance of teaching children to code has been highlighted repeatedly in recent years – after all, if we're heading for a future where everything is connected, we'll need people who know how to put it all together. This has led to the introduction of devices like the BBC micro:bit and Raspberry Pi, which offer kids – and adults, for that matter – an affordable way to get to grips with coding.
The Project Bloks kit is made up of three core components – brain boards, base boards and pucks. When these are connected together, they form basic directives like "move left", "jump" or "turn off". Pucks can be programmed with different instructions, such as 'turn on or off', 'move left' or 'jump'. These are customisable, can take a variety of forms and can be built cheaply. In fact, the system contains no electronic components and Google claims that all you'd need to create a puck is a piece of paper and some conductive ink.
Base boards contain the sensors that read the instructions given by the puck and form the connection between the puck and the brain board. These are modular and can be connected in different sequences to create different programming flows.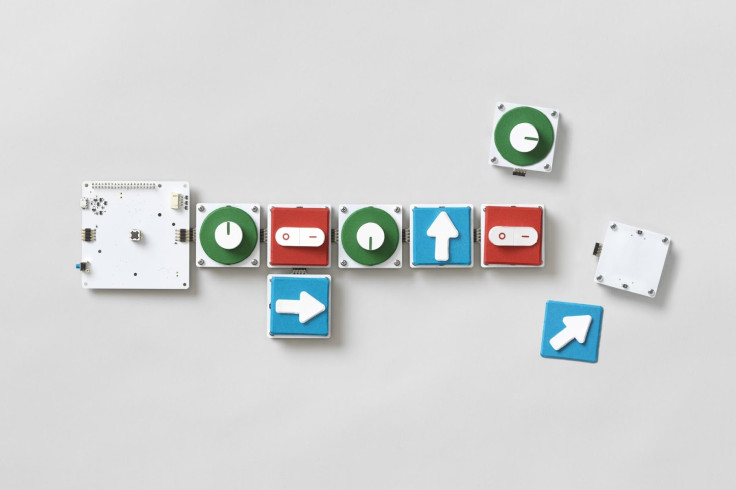 Finally, the brain board is pretty much what it sounds like, forming the processing unit of the overall system. The unit, which is based on a Raspberry Pi Zero, receives instructions from the base board and then sends these to the connected device over Bluetooth of Wi-Fi.
What can Project Bloks be used for?
Google is designing Project Bloks with versatility in mind. Developers will be able to build their systems out of a variety of materials and children will be do everything from compose music to controlling Lego WeDo 2.0 robotics kits with them.
Google's reference design, simply called Coding Kit, has been designed alongside design firm Ideo and is now being trialled at a small number of schools in the US.
In a post on Google's Research Blog, Steve Vranakis and Jayme Goldstein, executive creative director and project lead of Google Creative Lab, said: "Kids are inherently playful and social. They naturally play and learn by using their hands, building stuff and doing things together. Making code physical – known as tangible programming – offers a unique way to combine the way children innately play and learn with computational thinking.
"By creating an open platform, Project Bloks will allow designers, developers and researchers to focus on innovating, experimenting and creating new ways to help kids develop computational thinking."