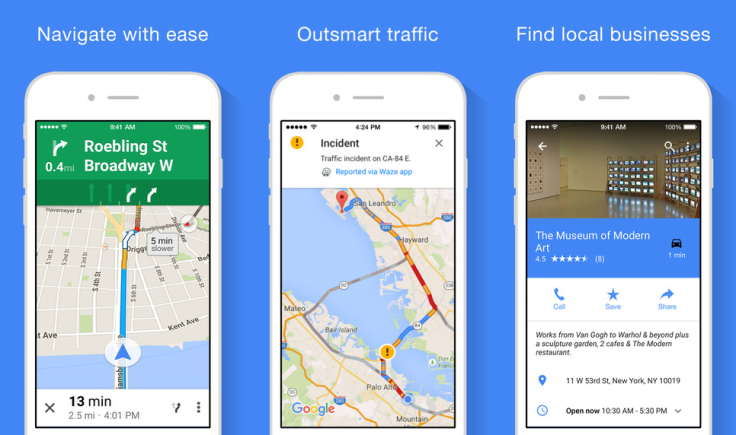 Google has just rolled out a surprise package to iOS users with the release of offline navigation feature on its Maps app for iPhone, iPod Touch and iPad. It must be noted that the official literature accompanying the new update actually did not reveal anything about the new maps feature, but it was later confirmed by Google to VentureBeat.
Meanwhile, folks at iDownloadBlog have just confirmed that the offline feature for Google Maps is currently limited to some regions only as it appears to be a staggered rollout for a few select markets. In a recent statement to VentureBeat, a Google spokesperson had this to say:
You'll soon be able to download an area of the world to your phone and the next time there's no connectivity—whether it's a country road or an underground parking garage—Google Maps will continue to work seamlessly.
The best part of offline navigation feature is that it enables you to find major landmarks, turn-by-turn driving directions and nearest utility outlets without an internet connection. This is unlike the older version, which allowed users to download only a portion of the map offline by entering "OK Maps" into the search field.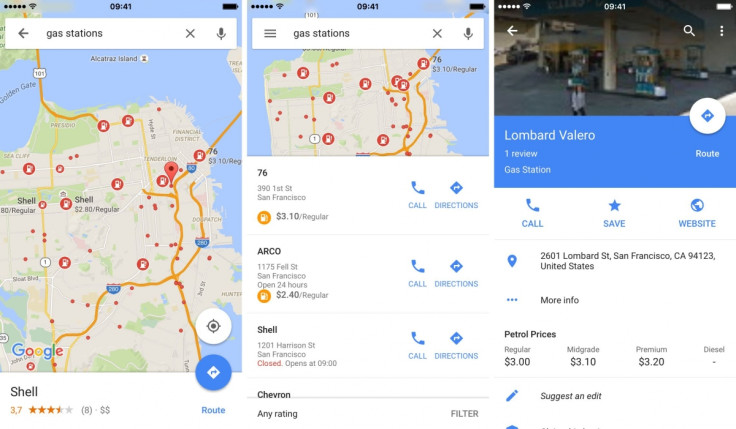 Quite strangely, the official press release seems to suggest that the feature is currently limited to the United States and Canada for just a couple of points of interest such as petrol prices of gas stations and business hours for earmarked utility outlets. However, this is not the case as the maps update is now available across various unspecified regions of the globe in a phased manner.
The supported localised languages for the new Maps update clearly hints at the probable locations where the offline feature would become available in a short time. Here is the list of those languages:
English, Arabic, Catalan, Chinese, Croatian, Czech, Danish, Dutch, Finnish, French, German, Greek, Hebrew, Hindi, Hungarian, Indonesian, Italian, Japanese, Korean, Malay, Norwegian Bokmål, Polish, Portuguese, Romanian, Russian, Slovak, Spanish, Swedish, Thai, Turkish, Ukrainian and Vietnamese.
Users who own an iPhone, iPad or iPod Touch with iOS 7 or later installed are eligible to get the new offline navigation update for their Google Maps.