The successor to fifth generation Nexus smartphone aka Google Nexus 6 will be reportedly released in October.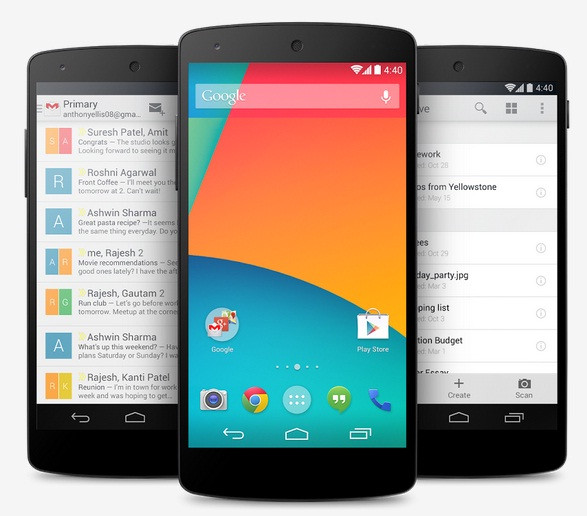 Google, keeping in line with the tradition, is releasing its Nexus smartphones with new Android version. The last three Nexus branded smartphones- Nexus 5, Nexus 4 and Galaxy Nexus were all introduced in October.
Android Geeks has managed to obtain information from a source close to LG, who has confirmed that LG and Google will team-up together to develop the next Nexus smartphone. The source also revealed that the Google Nexus 6 will be released sometime in October.
Meanwhile, Gizmodo confirms the Nexus 6 will be manufactured by LG. Although, there is no official word, this makes sense as Nexus 4 and Nexus 5 were also built by the South Korean tech major.
Currently, there is no much detail about the features of upcoming Nexus smartphone. However, the new disclosure claims that Nexus 6 will be 'lightweight version of LG G3,' which is expected to be launched in June.
Apart from the next Nexus smartphone, LG is expected to manufacture Google Nexus branding smartwatch, which is expected at the 7th annual Google I/O conference, scheduled to be held on June 25-26 at Moscone West in San Francisco.
Recently, Sundar Pichai, Google's head of Android and Chrome, confirmed the Google I/O 2014 conference, which will reportedly focus more on Google's new services.
Pichai has even hinted arrival of the next generation Nexus smartphone.
While talking to the journalists at 2014 MWC event, Pichai denied the rumours suggesting Google has ditched the idea of developing a successor to the Nexus 5, as the Nexus smartphones and tablets were not profitable for the company. Besides, he confirmed that the next Nexus smartphone will come in the second half of this year.