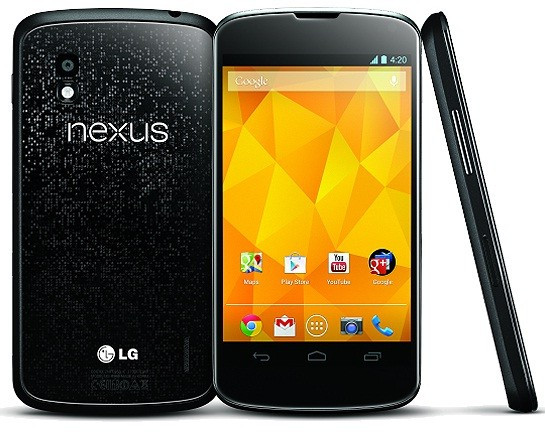 Google's Nexus 4 handset, which has twice sold out on the internet search giant's Play Store, is now available from mobile operator Three UK, which is offering the smartphone on "The One Plan" and a 24-month contract.
The plan allows consumers to pay £29 upfront and £35 per month, for a 16GB Nexus 4; the total price therefore is £869. The device retails on the Play Store for £279. The Play Store lists the 8GB version at £239 but this is unavailable at the time of writing. Delivery schedules on the 16GB version run to between six and seven weeks. Three, however, promises delivery as early as 18 December for orders placed now.
The Nexus 4 is also on sale elsewhere, at outlets including Carphone Warehouse and Clove UK.
The Nexus 4
The Nexus 4 is powered by Qualcomm's new Snapdragon S4 Pro chip (APQ8064) and features a quad core Krait processor clocked at 1.5GHz. This is paired with an Adreno 320 graphics unit. The processor has been benchmarked to high standards and the handset also features 2GB of RAM.
The OS
The Nexus 4, announced with the Nexus 10 and the 3G version of the Nexus 7, was Google's first product to feature Android 4.2 (Jelly Bean) out of the box. The company has since released an incremental update - Android 4.2.1 (base firmware JOP40D) - to address issues like the missing month of December in the People app and the Bluetooth bug.