Google has teamed up with the Warner Bros. Pictures to promote the much-anticipated Harry Potter spin-off and prequel 'Fantastic Beasts and Where to Find Them,' allowing users to turn their phone into a wand and cast spells from the beloved Wizarding World to control their device.
"If you want to try being a wizard, try casting spells on your Android phone," Google said in a blog post on Tuesday (1 November).
After activating Google's voice assistant by saying, "Ok Google" or hitting the microphone icon in Search, Android phones will be able to respond to three magic 'spells' from the Harry Potter series - Lumos, Nox and Silencio. Saying "Ok Google, Lumos," for example, will light up your phone's flashlight. To switch it off, simply say, "Okay Google, Nox." To silence your phone's ringer and notifications, just say, "Ok Google, Silencio."
The tech giant also announced that users will be able to explore various locations from 'Fantastic Beasts and Where to Find Them' using Google Street View as well. Set in New York in the 1920s, the upcoming film is based on a Hogwarts textbook by fictional author and magizoologist Newt Scamander.
"Visit New York in 1926 as brought to life in the film, as well as real locations today," the blog post reads. "Fans can visit MACUSA (Magical Congress of the USA); Steen National Bank, where Newt first meets Jacob Kowalski; the underground speakeasy The Blind Pig; and the magical apartment of Tina and Queenie Goldstein, two of the film's key characters."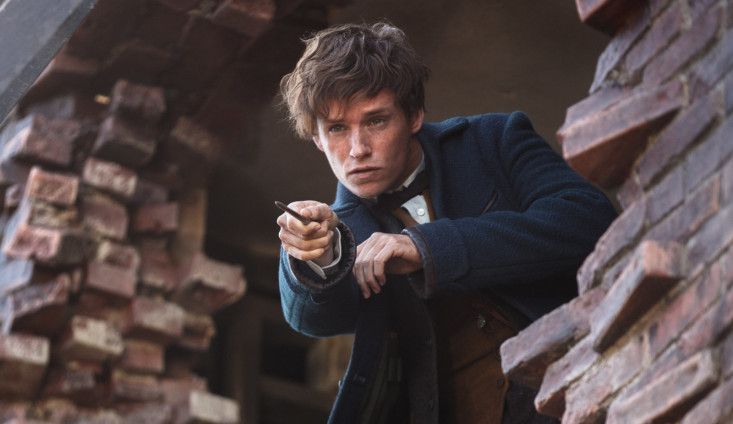 Google's upcoming Daydream View virtual reality headset will also allow fans of the series to explore protagonist Scamander's leather case, cast spells, levitate objects and more using the Daydream controller as a wand.
"Once you've mastered charms and found the lay of the land, help Newt find his escaped beasts before they come to harm in a city already on edge from dark forces," Google writes. "Using our new Daydream View virtual reality headset, you can wave a wand to explore the magic of Newt's case, a treasure trove full of everything he needs to cast spells, solve puzzles and find his beasts."
Google's Daydream View will go on sale starting 10 November for £69 ($79).
An exclusive Fantastic Beasts sticker pack will be coming soon for Google's recently launched messaging app, Allo, the company said. Fans will also be able to watch new content "inspired by the wizarding world from your favourite YouTube creators" from 1 November as well.
This is not the first time Google has tied up with film studios to promote exciting new releases either.
In November 2015, Google teamed up with Lucasfilm and Disney ahead of 'Star Wars: The Force Awakens,' allowing fans to apply a Star Wars theme across its suite of apps such as Gmail, Chrome, Google Maps, YouTube and more and choose a "Light Side" or "Dark Side."
Other tech companies have also joined in to promote the Harry Potter spin-off and tap into the magical excitement surrounding the film.
From 6-20 November, Amazon users who type in one of five spells from the movie into its search bar, such as 'Aguamenti,' will see a magical effect take over the screen before being led to a landing page about the movie and products for sale.
In October, Twitter rolled out a dozen special emojis for the film that can be unlocked using various themed hashtags from the movie. The film's official Twitter account is also promoting exclusive clips from the movie that can be unlocked using special combinations of text and emojis.
Cast members at Comic Con in San Diego used Facebook Live to answer fans' questions while the film's official Facebook page is offering fans a custom movie-themed profile frame featuring Newt's magic case and a wand on the bottom.
Warner Bros is also releasing a new free-to-play mobile game inspired by the Wizarding World and Fantastic Beasts titled, "Fantastic Beasts: Cases From the Wizarding World" to be launched on 17 November for both iOS and Android.
Fantastic Beasts and Where to Find Them is set to hit UK and US cinemas on 18 November.