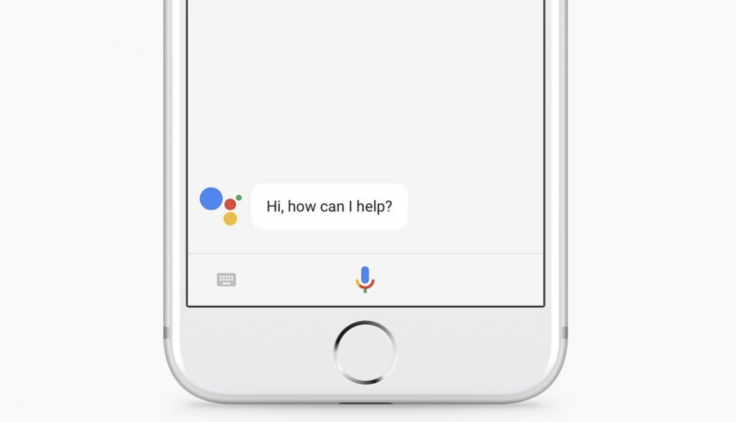 Look our Siri, Google Assistant has just arrived on the iPhone. Announced at the company's annual I/O developer conference in California on Wednesday (17 May), the surprise new iOS version of Google Assistant is available now.
As well as leaping into Apple's famous walled garden to compete directly with Siri, Assistant arrives with a host of new features.
What was previously a voice-controlled personal butler, Assistant can be used by typing when talking out loud with your phone might be too distracting for people around you (or awkward for yourself) - something Siri doesn't offer.
Assistant follows the same conversational paths when typed to as when you speak out loud, so you can type questions to it using natural language, not the jarring, keyword-laden phrases we've all learnt to smash into the Google search bar.
Unlike Siri, your conversational history with Assistant remains in plans, so you can scroll up to see the answers to questions you recently asked.
Although Google Assistant can't replace Siri entirely (or be launched via a long press of the home button, or a voice command), it comes with its own custom widget, which sits on the information panel to the left of the iPhone's home screen. Simply unlock your phone, swipe left to right, and there it is: Google Assistant, ready to answer your questions and react to your commands.
Assistant automatically plumbs itself into other Google apps you have installed on your iPhone. So when you tap on an address shown in Assistant it opens Google Maps, not Apple Maps.
Away from the new iPhone app, Google has made some other important updates to Assistant. Because Google already knows your name, address and credit card details, it can order and pay for goods from third parties without you first setting up an account. For example, with certain third-party food delivery apps you can order a meal by speaking to Assistant and never actually creating an account with that service or typing out your details.
Google has also extended Assistant's ability to work with third-party smart home gadgets. There are now over 70 manufacturers signed up to work with Assistant.
One final new feature of Assistant is shortcuts, where you can create a keyword or phrase to use instead of a long-winded instruction for something you do often.
Say you regularly watch a certain YouTube channel on the TV in your living room via a Google Chromecast. Instead of telling Google Home what to play, where, via which service, you could set up a shortcut where you just say 'put X on' and Google will do the rest.