The US Patent & Trademark Office has published a patent filed by Google in October 2014 that suggests the company is working on a next-gen in-air gesture recognition system that can be used in personal computers, TVs, smartphones, Google Glass or even a smartwatch. The system will use radar to transmit beams through any kind of clothing so that signals are not interfered with.
Gesture control has gained immense popularity among smart device manufacturers and many smartphones and smartwatches feature the technology. However, most of these are display-based or involve shaking of the device.
If Google's patent is successfully developed and implemented users will be able to control numerous devices with their finger tips.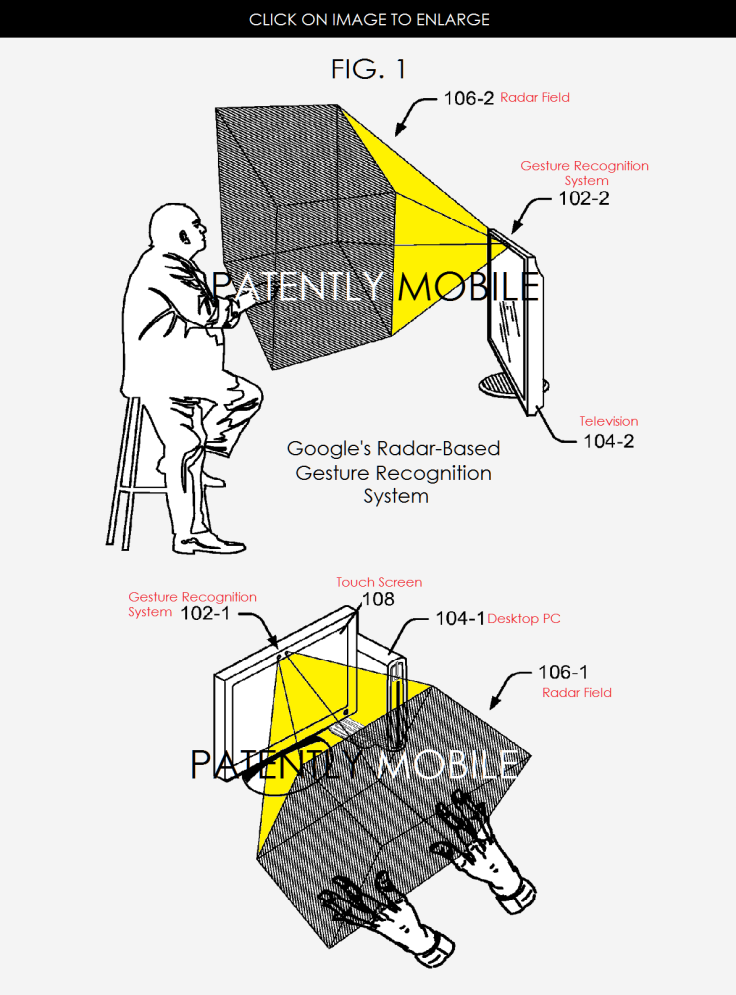 For example, the image above – provided by the company – shows a man seated at a distance from a TV set, but is able to control the device with his fingers. However, the man seems to be in close proximity of the TV – within the radar field failing which the function may not work. The periphery of the field has not been disclosed, but will probably follow the lines of how Wi-Fi ranges are decided.
According to the filing, if the technology is successfully developed, users will be able to control tablets, laptops, refrigerators, microwave ovens, entertainment systems, audio systems, security systems, smartphones and e-readers easily. Given that Google's patent application was filed way back in October 2014, when the product will hit the market is not known.
Earlier reports suggest that Apple and Microsoft had also filed for patents for similar technology, mainly for smart home controls. It will be interesting to see who gets the approval first and how it is implemented.