Google has announced plans to make its drones commercially available by 2017. It has been speculated for quite some time now that Google's parent company Alphabet has been testing drones through its Project Wing for delivering packages to consumers via drones.
"Our goal is to have commercial business up and running in 2017," said David Vos, the leader of Alphabet's Project Wing at an air traffic control convention near Washington. The project, originally a brainchild of Google boss Sergey Brin as a way to deliver defibrillators to heart attack victims, has since been expanded possibly because of stiff competition from Amazon, Walmart and even China's Alibaba which are rumoured to be testing the technology. Project Wing's first test flight took place in Warwick, southern Queensland, last year, with farmer Neil Parfitt taking delivery of a consignment of pet food and chocolate bars.
Regulatory and technical hurdles
Vos said the company was in talks with the Federal Aviation Administration (FAA) and other stakeholders about setting up air traffic control systems for drones that would use cellular and internet technologies to coordinate unmanned aerial vehicle flights. According to reports, however, the FAA has still not finalised new rules around how commercial drones would operate. The FAA currently bans commercial drone flights except for a few dozen companies that have been granted waivers. Drone flying for leisurely or hobby activities is allowed up to a certain height.
Amazon had drawn a lot of curiosity in 2013 when it unveiled Amazon Prime Air as a conceptual drone-based delivery system claiming it could deliver packages to customers within 30 minutes. Since then, Google and others have also been rapidly working on this technology. The companies, however, differ on exactly what technology should be used to communicate between aircraft and with air traffic control on the ground.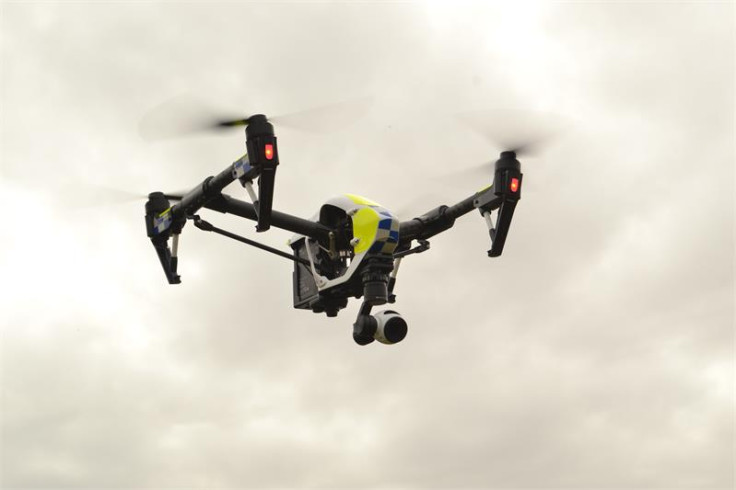 What regulators mostly fear though is any conflict that may arise between the drones and aircraft although their airborne heights are starkly different. If draft proposals are to be believed drones can only fly up to 500ft which many experts have suggested should be scaled down to 400ft.
Traditional aircraft like helicopters fly above that altitude. In addition, drones would largely avoid flying near airports or through the paths used by traditional aircraft for takeoff and landing. Towards establishing a more affable environment for further testing of the drones, Vos said a drone registry, which the Obama administration hopes to set in place by December, would be the first step towards a system that could use wireless telecommunications and internet technology including cellphone applications to identify drones and prevent a clash-like situation if any. Drones under development have, however, not been tested practically for their sense-and-avoid technology that would let them avoid accidents in the real world.
Apart from these technical precautions, either a uniform law or individual approvals from different states would be needed to operate the drones. Currently in the US, less than half of the states have specified regulations on drones some of which have been using it for law enforcement. Getting the green signal from other countries will also be a big challenge.