Internet giant Google has updated its search application for Apple's iOS platform, and the app now features the all important Material Design makeover.
Apart from Material Design, there are new additions to the app and its look and feel has been augmented, thus making the Google Search App visually appealing and intuitive.
New features and enhancements within Google Search App for iOS:
Google search for iOS now comes with three important functions for users:
Recents: Lets users view and return to their recently visited webpages.
Google Button: Starting a new search is now simple and can be initiated with just a single tap.
Google Maps integration: Lets users explore interactive maps along with nearby places and streets. Google Maps integration is also optimised for iPhones and provides more information, without having the user manoeuvre within the app.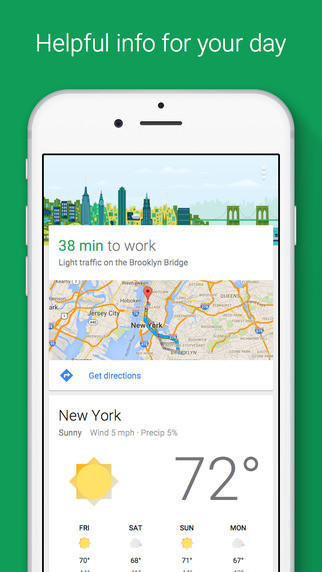 Material Design-specific enhancements:
The Android L-like Material Design adds the following aspects to Google searches:
New Material design inspired animations
Bigger photos in image search
Refreshed UI within Apple iPhone 6 and iPhone 6 Plus devices
In summary, the latest update is in line with Google's Material Design incorporation for several of its mobile applications.
Major features offered by Google Search app:
OK Google
Google Now cards and notifications
Click here to navigate to the Apple App Store, and download the refreshed Google Search app for your iOS devices.