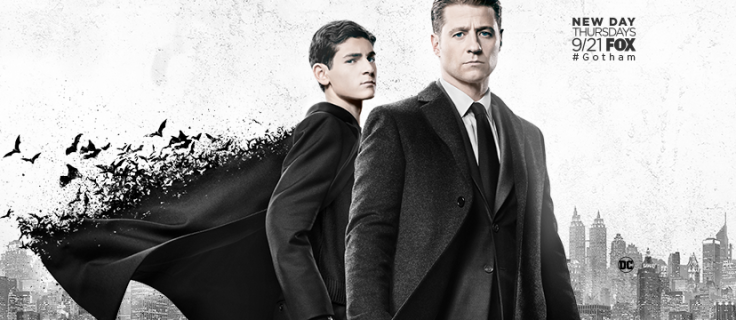 Gotham season 4 returns with all-new episodes this Thursday (21 September) at 8pm EST on Fox Network. The premiere episode is titled, A Dark Knight: Pax Penguina, in which Bruce Wayne begins to assume responsibility for the city and begins his vigilant watch.
Besides, Jim Gordon and Harvey Bullock find themselves at the forefront of a criminal landscape, with the introduction of villain Scarecrow and a possible Jonathan Crane resurrection.
Actor David Mazouz spoke to film critic site RottenTomatoes about Bruce's transformation into the Dark Knight in season 4. "It picks up where he is really taking on the masked vigilante persona. He will be very close to Batman when we pick up with him at the start."
According to the actor, Bruce will go down a dark road in opening episodes. "There's a lot more to come. Something very, very emotional is going to happen towards the beginning, and it's going to send him on a downward spiral that'll change him forever.
"It's going to suspend, put a hold on the masked vigilante stuff for a little bit. He's going to be darker than we've ever seen him before," Mazouz was quoted as saying.
Speaking about season 4's villains, the 16-year-old revealed, "Ra's al Ghul is his biggest villain. He' s going to be putting him through mental torture, but also he's going to take on The Penguin pretty early on.
The official synopsis for episode 1 reads as follows:
Click here to watch Gotham season 3 premiere via live stream on Fox. You can watch the episode online by clicking here (only in the US).