Home secretary Amber Rudd has announced the creation of a new task force to tackle hate crime, which has become a significant problem since the UK voted to leave the European Union. Violent crime, public disorder and criminal damage against people because of their religion, race and nationality have risen sharply in the month since the Brexit vote, with 289 hate crimes recorded the day after the result was announced (25 June) and more than 6,000 in the following month.
The government also announced it will set up a fund to protect mosques, synagogues and other religious buildings at a cost of £2.4m ($3.1m). Crimes against Muslim women on public transport and antisemitism will be prioritised with prosecutors issued with fresh guidance in a bid to crack down on the problem. The hate crime action plan will be published by the Home Office at the end of July.
"Hatred directed against any community, race or religion has no place whatsoever in our diverse society and it needs to be kicked to the kerb," said Rudd. "We are Great Britain because we are united by values like democracy, free speech, mutual respect and opportunity for all."
Rudd continued: "At a time of increased concerns about a climate of hostility towards people who have come to live in our country, let me be absolutely clear that it is completely unacceptable for people to suffer abuse or attacks because of their nationality, ethnic background or colour of their skin. We will not stand for it."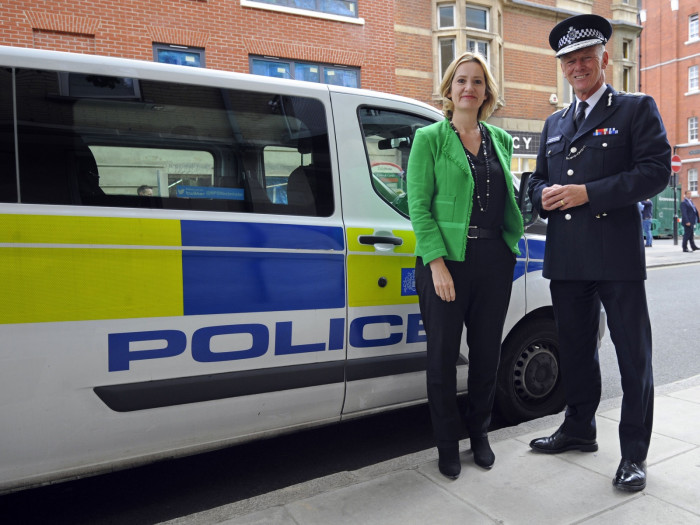 Of 6,000 alleged hate crimes in the last month, the most common complaint was "violence against the person", which includes spitting, shoving, assault and verbal abuse. Public order offences came second and criminal damage third. Immediately after the Brexit vote, there were a number of incidents including graffiti on a Polish community centre and the vandalism of German cars. In Huntingdon members of the Polish community received laminated cards printed with the message: "Leave the EU – no more Polish vermin."
The Crown Prosecution Service (CPS) prosecuted 15,442 hate crimes in 2015/16, a rise of 4.8% on the previous year. This resulted in 13,032 convictions – a conviction rate of 83.8%.