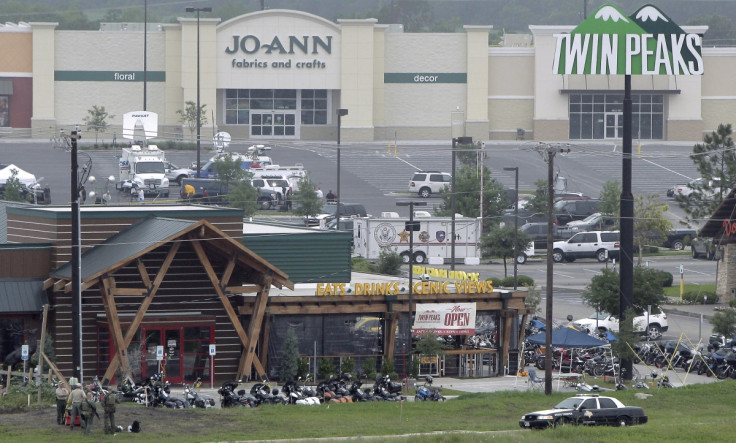 A grand jury has charged 106 of the 177 bikers arrested following a deadly gun battle in a restaurant in Waco, Texas, in May. Nine people died and 20 were injured in the confrontation allegedly between the Bandidos and the Cossack motorcycle clubs.
In a nine-hour session, the grand jury delivered indictments in all 106 cases it had been asked to consider in relation to the shootout on 17 May in the Twin Peaks restaurant, when violence spilled out from the restaurant and bikers engaged in a shoot out with police, said the McLennan county district attorney.
It said it would return to consider the cases of a further 71 bikers arrested and accused of involvement in organised crime. The next grand jury session is scheduled for 18 November.
A judge has imposed a gag order, limiting what can be reported on the grand jury hearings, Reuters reported.
Violence erupted before a meeting of a coalition of biker gangs that advocates motorcycle safety. After the shooting, 430 weapons, including 151 firearms, as well as knuckle dusters, clubs and knives were recovered from the crime scene.
Police have not disclosed what sparked the violence, and no one has been charged in relation to any of the deaths, Associated Press reported.
Bikers and civil rights groups criticised the police in the wake of the incident for making indiscriminate mass arrests, in which suspects were allegedly held for days without sufficient evidence on bonds set for $1 million (£658,000).