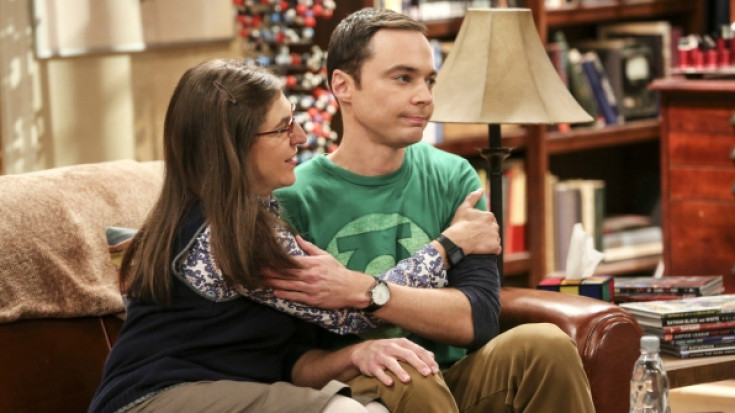 Mayim Bialik has spoken against several social issues, and this time she used a photo of her onscreen character from The Big Bang Theory, Amy Farrah Fowler alongside Jim Parson's Sheldon Cooper to illustrate her point.
Bialik put a smiley face sticker on Amy's face on Instagram to speak about the "absurd restriction" of blotting out women's faces from advertisements by ultra orthodox Jews.
She captioned the post by saying, "Some super duper ultra orthodox Jews think women's faces should be blotted out of ads and photos... @Jofaorg showed what I might look like under this absurd restriction. #Repost@jofaorg ・・・ This one goes out to one of our favorite people who knows."
Of many fans replying to the post. one of them was Jim Parsons, as a cute conversation between the co stars made their fans' day. Parsons commented, "We're still a pretty cute people, no? Too soon??? Love you" with a love emoji."
Bialik replied back saying, "Of course. Love you too. See you soon."
Fans reacted to the co-star's adorable conversation as one user commented, "you two will always remain the cutest couple ever ❤️❤️❤️❤️ I love you, can't wait for season 11.. I miss you guys!"
Another noted, "Whoever says that women should be blotted out of pictures needs their head examined. I can't wait to see season 11 in the UK!!"
" yall are so cute✨" noted an Instagram follower, as another thanked the actors for raising awareness about censorship of women's faces in media. "We love you both tons!!! And thank you for raising awareness for such important matter," replied a fan.
Earlier, the 41-year-old actress opened up about the season 10 finale's script, which featured Sheldon proposing to Amy. Bialik told Digital Spy, "My jaw was on the floor... I literally had no idea this proposal from Sheldon was coming. If you want me to tell you what happens in the season opener of season 11... I can't, because I don't know!
"I have opinions and ideas. As an actor and a writer, I could see this playing out several ways. But my job is to wait through the summer to see what our writers decide!" she added.