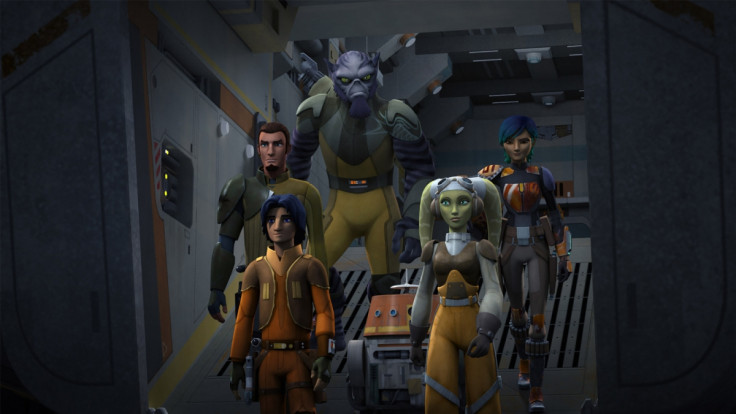 Executive producer of Star Wars Rebels, Simon Kinberg, has shared that the animated series will soon embrace the Star Wars "shared universe".
The Disney XD show is set between Star Wars: Episode III - Revenge Of The Sith and Star Wars: Episode IV A New Hope and this allows for numerous crossovers with the original movies.
Kinberg in an interview with Movie Fone said, "I'm very excited. I think part of the fun of the way they're building the universe is that it is interconnected between the different movies and even beyond the movies ... It's something that was true in comic books going back, the way that you'd have interconnections between characters and stories."
"Even sometimes from DC to Marvel. I like the way that those stories are told in the larger tapestry. And, also, getting to work with other artists and filmmakers and writers, and use their talents — I like not being by myself in a room when I work. I like having other collaborators. You're with some of the world's best," he added.
Teasing that season 3 may link to future movies, the producer explained, "What's lovely is, obviously, we've brought in characters from 'Clone Wars' in the second season, and we keep sort of bringing characters from the original movies and sort of deepening the relationships between our core characters, the Ghost crew. So it's trying to balance the two different things, like the original cast from the first season with 'Clone Wars,' with characters from the original movies, and maybe even feeding into future movies."
The upcoming Star Wars movies include Rogue One: A Star Wars Story, Han Solo spinoff and Star Wars 8. More details about season 3 of the Disney XD series will be unveiled at Star Wars Celebration Europe to be held in London on 15-17 July.
Rebels executive producer and supervising director Dave Filoni will head to London to share "highly guarded sneak peeks at what's to come in Star Wars Rebels Season Three, including a screening of the first two episodes," according to an official announcement.