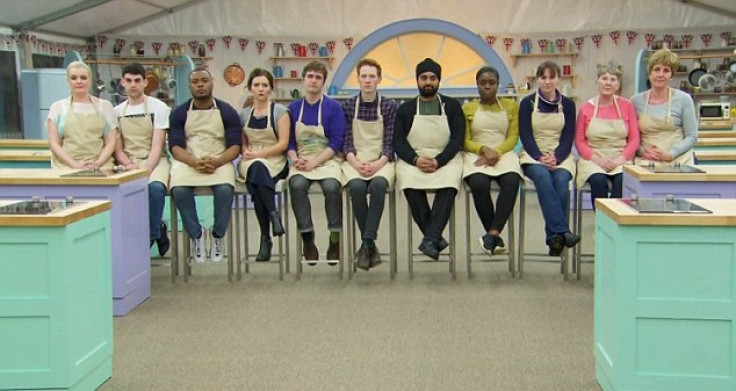 Biscuit Week was more than The Great British Bake-Off contestants bargained for as they were set the task of creating a show-stopping construction made entirely from gingerbread representing "a story that said something personal about them."
For Louise Williams it was much more than just a culinary disaster in the making as she announced that she was going to recreate the Welsh church that she intends to marry her fiancée in next year.
"It's my wedding day! So it's got to be right!" she said, tempting fate.
However, as cooking mishaps go, it was just about as bad as it could get. But worse still was the sense of foreboding that followed when the church collapsed as the gingerbread bride and groom looked on.
"It doesn't bode well, does it?" said Louise as she registered the ominous portent of the collapse of the church.
"Maybe don't get married in that church," host Mel Giedroyc suggested delicately.
While Paul Hollywood hacked into Louise's (gingerbread) fiancé, Mary Berry attempted to reassure Louise that the 'the bounce is good', but this was no longer about baking, as the symbolic collapse of the church hinted at something far more disconcerting than a soggy bottom.
Louise was not having a good week as it was, after she dropped her ice biscuits on the floor and then had disastrous results in the Technical Challenge as her Viennese Whirls fell foul of the judges.
By comparison the other bakers fared better, with culinary creations that Paul described as "out there," including a mountain scene capturing a near-death experience, the Empire State and the Chrysler buildings, and a Brownie pack.
But it was Candice's gingerbread recreation of the much-loved childhood pub where she had been brought up that stole the show. The judges were enthralled as they marveled at her the pool table with lime green jelly baize, a dart-board, customers and even a sticky pub floor. The fantastic creation won her Star Baker.
But for Louise, the worrying gingerbread omen, might encourage her to have a re-think about her choice of wedding venue.