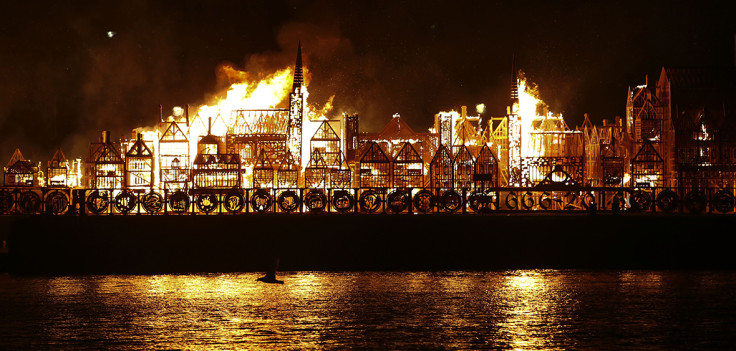 A brand new historical series commences tonight (31 May) which takes a fresh look at the Great Fire of London in 1666.
Dan Jones, Suzannah Lipscomb and Rob Bell walk the actual route the fire took across the city, hour-by-hour and street-by-street, in hopes of uncovering what happened during the devastating blaze.
The first episode sees the three presenters investigate how the fire started as they head to Pudding Lane – the site of the bakery of Thomas Farriner where it broke out.
Jones discovers the exact spot – revealed by recent research – where the baker's yard stood that first sparked the now infamous blaze. Lipscomb, meanwhile, follows the fortunes of three individuals whose fortunes were changed by the fire.
Bell does the science-y type stuff, demonstrating that as a building material, wattle and daub passes a 21st century fire-resistance test.
The fire swept through the central parts of the city from Sunday 2 September to Wednesday 5 September 1666. It left the UK capital in devastation, leaving tens of thousands homeless and ravaging shops and businesses.
It destroyed 13,200 houses, 87 parish churches, St Paul's Cathedral and most of the buildings of the City authorities. It is estimated to have destroyed the homes of 70,000 of the City's 80,000 inhabitants.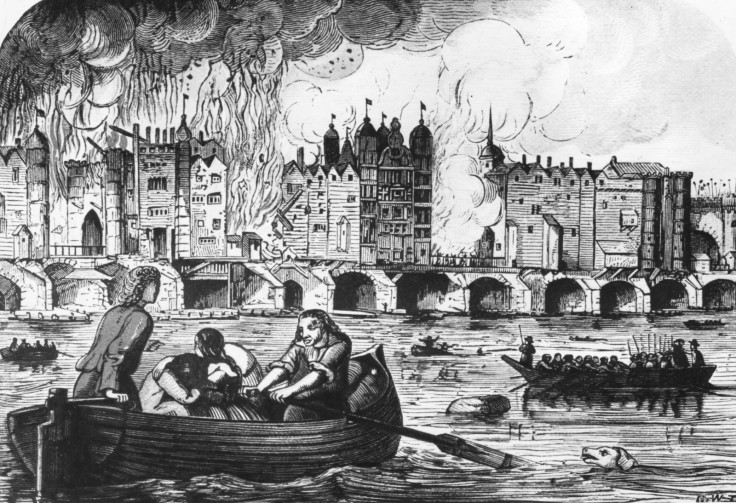 Though the death toll is unknown, only six verified deaths were recorded. This has recently been challenged on the grounds that the deaths of poor and middle-class people were not recorded. The heat of the fire may have cremated many victims also, leaving no recognisable remains – something the Channel 5 presenters may look into during the series.
Interestingly, a melted piece of pottery on display at the Museum of London found by archaeologists in Pudding Lane show that the temperature reached 1250°C.
The social and economic problems created by the disaster were overwhelming. Evacuation from London and resettlement elsewhere were strongly encouraged by Charles II who was worried about a London rebellion amongst the refugees. London was eventually reconstructed – despite the numerous radical proposals – on essentially the same street plan used before the fire.
Viewers will see tonight that Dan and historian Dorian Gerhold will place a temporary "blue plaque" on the very spot where the fire begun in a poignant moment.
The Great Fire: London Burns premieres on Channel 5 at 8pm.